iPad Wi-Fi complaints echo those of Nexus One, iPod Touch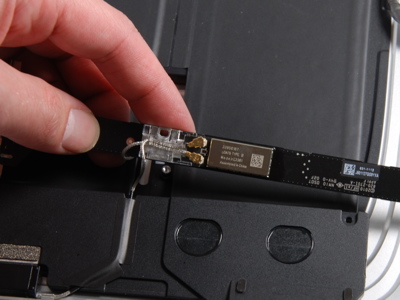 Since Apple's iPad launch just over two days ago, frustrated users have <!external href="http://discussions.apple.com/thread.jspa?threadID=2387493&tstart=0"> packed Apple's iPad support forum with complaints of weak and unreliable Wi-Fi connections. The problem has even affected two Betanews staffers who got iPads on the device's launch day.
Some users have speculated that Wi-Fi issues are related to chassis shielding, antenna placement, or software problems, but there has not yet been any concrete evidence to support any of those guesses.
Apple posted a support article yesterday called "<!external href="http://support.apple.com/kb/TS3304">iPad: Does not automatically rejoin known Wi-Fi networks," which suggests that users with simultaneous dual-band wireless routers take additional measures to simplify the iPad's connection process. Apple suggests that users label their different Wi-Fi networks according to whether they're 802.11b/g or 802.11n, equip them with the same type of security, and make sure the router's firmware is up to date.
But we've seen troubles like this with other Apple products in the past, <!external href="http://www.pcworld.com/article/142081/macbook_wifi_compatibility_up_in_air.html">with similar knowledge base suggestions, so we began to investigate the Wi-Fi module inside the iPad.
According to <!external href="http://www.ifixit.com/Teardown/iPad-Teardown/2183/1">iFixit's recent teardown, the wireless radio inside the iPad is the <!external href="http://www.broadcom.com/products/Bluetooth/Bluetooth-RF-Silicon-and-Software-Solutions/BCM4329">Broadcom BCM4329, which the chipmaker says is its "smallest and lowest cost dual-band 802.11n solution." The tiny IC has a complete 802.11 a/b/g/n system (MAC/baseband/radio), Bluetooth 2.1 with Enhanced Data Rate, and an FM radio transciever on a single die with a single antenna.
This is the same chip <!external href="http://www.macrumors.com/2009/09/11/third-generation-ipod-touch-teardown-reveals-802-11n-capable-wi-fi-chip/">found in the third generation iPod Touch, which, like the iPad, <!external href="http://forums.macrumors.com/showthread.php?t=844135">exhibited problems sticking to Wi-Fi signals.
Apple's solution to this problem included such advice as <!external href="http://support.apple.com/kb/TS1398">"Move closer to the Wi-Fi router or hotspot."
It's true that Wi-Fi connection problems are most often stem from router compatibility issues, but when both of Apple's products using the 4329 chip are having the same issue, we wonder if Apple hasn't chosen a wireless module that is too light duty.
We repeatedly attempted to communicate with Broadcom about the wireless module to find out what other devices have been equipped with the BCM4329, and what the ideal usage scenario for it would be. Unfortunately, the company was not interested in commenting.
What we do know is that this same chip has been used in the <!external href="http://www.slashgear.com/google-nexus-one-rom-leaks-specs-listed-802-11n-snapdragon-onboard-1566046/">Google Nexus One, which, again, has a number of support threads open <!external href="http://www.google.com/support/forum/p/android/thread?tid=461352ddadac96d2&hl=en">related to poor Wi-Fi connectivity.
This by no means implicates Broadcom's chip in the iPad's connectivity problems, nor is there any indication that this is a widespread problem. However, it does look like Wi-Fi issues are a trend among the three devices known to use the tiny, low-power unit.