The Intel you may have never known: consumer solid state drives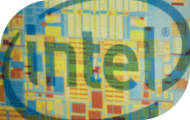 Intel has announced a partnership with Best Buy to bring its line of solid state drives (SSDs) to the consumer market. The drives will be sold at retail in about 800 stores as well as online.
Two drives will be initially available for brick and mortar customers -- a 40GB model which will retail for $129.99, and an 80GB version for $229.99. Best Buy will also sell a 160GB model for $449.99, but it will only be available online, representatives told Betanews.
Seeing Intel's logo on a non-CPU product may feel a bit odd to some. However, the Santa Clara, Calif.-based company has been working hard as of late to transition itself into a more broadly-based technology manufacturer in an attempt to diversify its product portfolio.
Solid state drives have been a part of that effort since October 2008. At that time, it was only marketing to enterprise customers and its portfolio consisted of two drives in sizes of 32 and 64 GB, which did not come cheap: the 32 GB unit was sold for $695 a piece to its partners.
An advancement in manufacturing allowed the company to drop prices by some 60 percent last summer. It was at that point, it could be argued, that SSDs became a legitimate business for Intel, and its role as more than just a chipmaker was solidified.
SSDs only stand to grow more once consumers realize the speed advantages these type of drives offer, Best Buy computing vice president Jason Bonfig suggested.
Intel is singing the praises of the partnership as well: "We hope more people will begin to experience the dramatic effect of solid-state drive computing," Intel's NAND marketing chief Pete Hazen added.
More information on Intel's solid state drives can be found on the company's website.