Apple launches iPhone 4 case program, but delays white model again

Making good on a promise delivered in last week's press conference, Apple on Friday rolled out its free case program for iPhone 4 customers. A web page detailing the program has been set up, and a special app has been created and is now available from the App Store.
Those who ordered the iPhone 4 before July 23 would need to apply for their case by August 22, while any other customer would have 30 days from the date of purchase. The entire program is set to expire on September 30 as expected.
Once the app is downloaded, the user needs to launch it and enter their Apple ID to start the process. The user would be presented with the ability to purchase either Apple's own bumpers or a select list of third-party cases.
Apple says cases would arrive within three to five weeks after order. In addition to the announcement of the case program, the company also detailed its refund process for those who had already purchased a bumper.
For those purchasing directly from Apple with a credit card, refunds had already begun to be issued. Those who purchased with a gift card would be sent a new one; while those who purchased with any other payment method must bring a receipt to an Apple store by September 30 to claim their refund.
Customers who bought the bumper in AT&T stores would be eligible for a refund through a rebate program, the company said.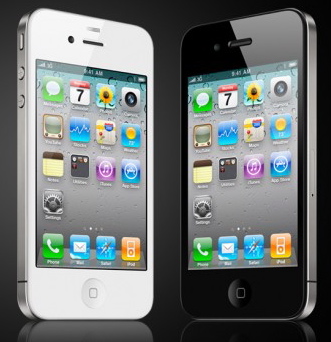 While the company has certainly gotten a black eye from the negative publicity surrounding "Antennagate," crisis management analysts have generally applauded the way Apple has responded. Demand also appears to be relatively unaffected according to anecdotal information.
In related iPhone 4 news, Apple also said Friday that the white version of the iPhone would be further delayed due to manufacturing issues. Availability of the black model would be unaffected.
"White models of Apple's new iPhone 4 have continued to be more challenging to manufacture than we originally expected, and as a result they will not be available until later this year," the company said in a statement.