Google's Nexus phone gets second chance thanks to Samsung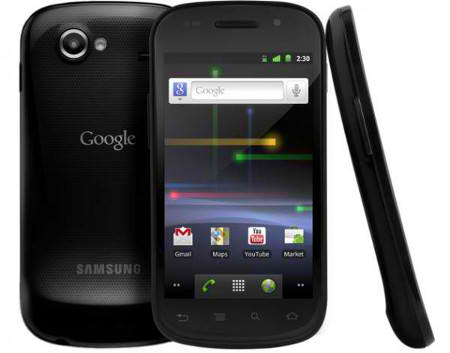 As previously rumored, Google on Monday confirmed that it had tapped Samsung to manufacture the second incarnation of its Nexus Android phone, which will be the first to run the company's <!article id="1291662842">Android 2.3 "Gingerbread OS."
The Nexus S will sell for $199 with a two-year service contract through T-Mobile here in the US beginning December 16. It will also be offered without a contract for $529. Either way, Google has hopes that the second incarnation does a whole lot better than the first.
Google offered the Nexus One both as its second testing tool for its Android development partners, and as a regular consumer smartphone. It is believed that the Nexus One only sold about 100,000 units, and much of the blame for its poor sales could be Google's own strategy. Rather than sell it through a carrier, the company exclusively sold the Nexus One through its own Web-based store for most of its lifespan. Google <!article id="1273856734">shut down that Web-based store last May.
Google's next incarnation includes several enhancements over the original version, including front and rear-facing cameras and a "contour display" aimed at fitting comfortably in the palm of the hand and on the side of the face. It also includes 16GB of memory and support for NFC (near-field communication).
Other features include HD video recording and playback; Bluetooth support; Gryoscope, accelerometer and proximity sensors; and 802.11n support.
"As part of the Nexus brand, Nexus S delivers what we call a "pure Google" experience: unlocked, unfiltered access to the best Google mobile services and the latest and greatest Android releases and updates," VP of engineering Andy Rubin said <!external href="http://googleblog.blogspot.com/2010/12/introducing-nexus-s-with-gingerbread.html">in a blog post.
Unbeknown to most consumers, Android actually leads a double life. Devices like the Nexus S are built "with Google," meaning they show off all of the capabilities of a free open-source Android operating system, but polished up with all of Google's specialty services that aren't open source. The far more common versions of Android are based on the open source branch and given the stamp of the OEM or the carrier. Carriers have increasingly begun to exert their own control over these devices, either locking out standard functionality, or worse yet replacing Google's own services with those of its competitors.
Verizon is an example of this new threat to Android: the Samsung Fascinate <!article id="1284485365">features Bing rather than Google as the device's primary web search.