Amazon's third-gen Kindle becomes its best selling product ever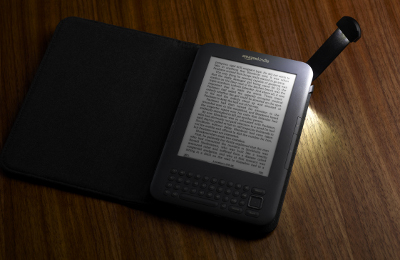 Internet retail giant Amazon may sell a lot of stuff, but nothing has sold like the Kindle. The company said Tuesday that the third generation of the book reader has become its best selling product of all time, surpassing 2007 bestseller
Harry Potter and the Deathly Hallows
.
As has been the case with the Kindle since its initial release, Amazon still has refused to give an exact number of devices sold. An educated guess on sales can be made, however: Harry Potter sold about 2.5 million copies during the first quarter following its release.
CEO Jeff Bezos also seemingly took a shot across the bow of Apple, claiming that Kindle sales have not been affected by sales of iPads and other tablet devices. "Customers report using their LCD tablets for games, movies, and web browsing and their Kindles for reading sessions," he said.
Bezos also claimed that Kindle customers preferred the device for reading because it weighed less, had better battery life, and its e-ink technologies allowed for easier reading when compared to the LCD screens of tablets.
"Kindle's $139 price point is a key factor -- it is low enough that people don't have to choose," he added.