HP launches WebOS Tablet, new Pre, and new mini-phone

Since Palm Inc. was acquired by Hewlett-Packard ten months ago, the tech world has been expecting a WebOS-powered slate, while simultaneously wondering what would happen to Palm's critically acclaimed line of WebOS smartphones.
Wednesday, HP answered all questions, by unveiling the TouchPad tablet, the Pre 3, and a new WebOS phone called Veer.
Sporting the motto "Think big. Think Small. Think Beyond," each of HP's three new products touch on one of these adjectives. The TouchPad is WebOS on a big scale, the Veer pulls it down to the small scale, and the Pre 3 finally takes the line beyond the single Gigahertz CPU level.
"Big"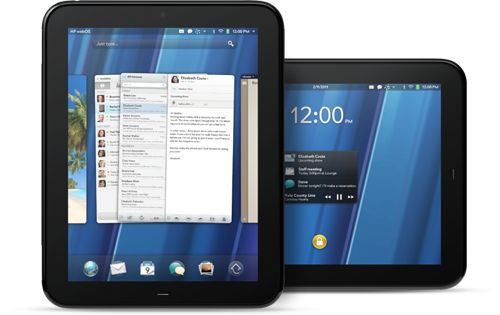 The TouchPad is a 9.7" multi-touch slate with a 1.2 GHz Qualcomm Snapdragon processor, either 16 GB or 32 GB of storage, a front-facing 1.3 Megapixel video camera, 802.11 b/g/n, Bluetooth and optional 3G connectivity. The whole package weighs about 1.6 pounds and is about 13mm thick, the same as Apple's iPad.
TouchPad is scheduled to be available "in the summer." Pricing and availability will be announced at a later date.
"Small"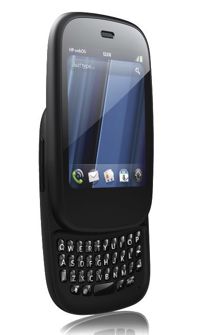 HP followed Sony Ericsson's train of thought, and took the WebOS smartphone to a smaller plane with the HP Veer. It's a WebOS smartphone with a 2.6" capacitive touchscreen and full QWERTY portrait keyboard, HSPA+ connectivity, an 800 MHz Qualcomm processor and 8GB of built-in storage, 5 megapixel camera, GPS, Bluetooth 2.1, and Flash 10.1 support.
Veer is expected to land some time "in the spring" with pricing and carrier availability to come before that.
"Beyond"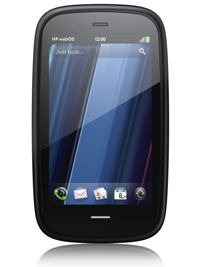 The latest in the Palm Pre line is now known as the HP Pre 3, which comes in 8GB and 16GB varieties. It's got a 3.6" display, a 1.4 GHz Qualcomm Snapdragon processor, with
the same amount of RAM as the Pre 2
, HSPA+ and EVDO Rev. A radios, a 5 megapixel camera and forward-facing 720p video cam, bluetooth 2.1+EDR and 802.11 b/g/n Wi-Fi.
Like the TouchPad, the Pre 3 will also be available some time in the summer, with pricing and availability some time before.
Naturally, the connected devices represent only a part of the total WebOS package, and HP showed off many of the cool new features that the touchstone dock technology brings to the table. The inductive charging dock now facilitates communication between multiple WebOS devices, and it actually ends up looking somewhat like Microsoft's Surface interface. For example, you can mount your TouchPad on the Touchstone, and simply place your Pre 3 over the "gesture area" of the TouchPad, and the content of your Pre 3 browser pops up on the TouchPad's screen or vice versa. Similarly, if you own both a TouchPad and Pre 3, you can answer your calls or SMS messages on the TouchPad while the Pre 3 is charging.
It's an exciting spectrum of new features from the Palm camp. Unfortunately, though, it appears the proclamation I made back in October that Palm was "alive and well" has been rendered false. On all these products, there appears to be no Palm branding whatsoever, and Palm only survives as the name of HP's mobile business group responsible for the new hardware.