'Apple's lead will be very difficult to beat'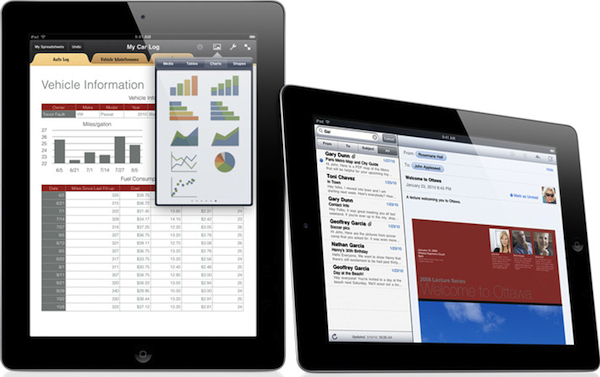 Today, Gartner piped in on the fierce debate about media tablet platforms, by giving huge nod to Apple. Uh-oh, so much for Android 3.0 "Honeycomb." The message is intended for CIOs, whom the analyst firm also encouraged to begin supporting media tablets now.
"Fundamentally, the market battle will not hinge on features and specifications; on the fit and finish of a given device; or even on a device at all," David Willis, Gartner research director, says in a statement. "The platform that will prevail will have a strong supporting ecosystem of developers producing a wide range of applications. And in this area, Apple is far ahead of any competition."
Willis emphasized: "Not only does it have a first-mover advantage in the device itself, but it has built a curated application distribution mechanism in the App Store that is notable both for how users hold it in high regard and how detractors see it as a limitation. In the end, Apple's lead will be very difficult to beat."
That's a helluva endorsement, but there's more: Gartner in a sense is making a self-fullfilling prophesy by also encouraging IT departments to get on the media tablet bandwagon rather than wait. "It is time to explore the use of media tablets in business," Willis proclaims. For many IT organizations, iPad will be the only choice -- and not just because of platform attributes. Honeycomb isn't ready, by Google's admission, even though the mobile operating system ships on Motorola XOOM. The mass of Android 3.0 tablets are months away from release, while iPad is here today with many enterprise apps already available.
Gartner projects global media tablet sales of 69 million units this year, generating $29.4 billion in revenue. Media tablet spending was $9.6 billion last year, with nearly 100 percent going to Apple.
Gartner's CIO recommendation is surprising, considering the media tablet category has only just started to surge, after years of stagnation; then there are Microsoft's many failed attempts to woo enterprises to Tablet PC. IT organizations are often risk-adverse for good reasons, particularly about new categories that might fizzle, and there enterprises have such experience with netbooks and Tablet PCs.
Willis' tone is more the salesman, boasting about how "iPad and the larger wave of media tablets has captured the imagination of business leaders" and how some "IT organizations are finding new places where tablets can deliver information and media in new ways." But it is fear that may motivate some enterprises more. Willis warns: "If you can think of an application for tablets, your competition may well be thinking in the same way -- and acting on it."
Gartner's message also is sugar coated for the many risk-adverse IT organizations: Media tablets won't replace PCs or smartphones. Enterprises can keep them. Not coincidentally, this reassure also supports the analyst firm's business with smartphone and PC clients.
Willis identifies a number of areas where media tablets would be appropriate for immediate professional use, such as providing sales teams with "a more engaging way to share sales collateral and promotional materials. And it won't stop there: Next will come customer relationship management systems, and order entry and sales configuration applications. For sales managers, media tablets will be a natural platform for business analytics and performance dashboards." He calls "the intimacy of using a media tablet" as one major benefit, such as media professionals interacting with patients or retail clerks using "tablets to display customized clothing for a customer."
Enterprises are use to standardizing on select platforms, with supporting applications a priority. In that context, Gartner's endorsement of Apple's media tablet platform is hugely significant.
My question: Do you agree? Are media tablets, particularly iPad, ready for deployment in your business? Please answer in comments.