Texas Instruments is 'King of Analog' with National Semiconductor acquisition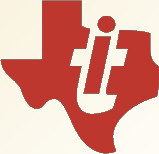 Texas Instruments Monday announced it will be acquiring National Semiconductor in an all-cash transaction totaling about $6.5 billion.
National, once called <!external href="http://www.forbes.com/2000/09/21/0921mtrends.html">"The King of Analog" has faced declining sales for four years, and had to significantly scale back its production during the recent recession, which meant <!external href="http://www.theregister.co.uk/2009/03/11/natsemi_layoffs/">closing down chipmaking facilities in both China and the United States, and shifting production to its three remaining plants.
TI has a portfolio of nearly 30,000 different analog products, and National will add some 12,000 more products to the company's roster; making TI's analog semiconductor business the vehicle for nearly 50% of the company's total revenue.
Since 2002, National Semiconductor has been in what it calls, the "Energy Era," focusing mostly on products that can reduce power consumption and improve energy output.
Nearly two-thirds of the company's revenue in 2010 came from two of its businesses: <!external href="http://www.national.com/analog/power">power management solutions and <!external href="http://www.national.com/analog/amplifiers">Amplifiers.
TI will likely incorporate these divisions into its Power Management business, which comprises about 30% of the company's total analog revenue. TI's leading analog division is High-volume analog and logic (HVAL), which deals in components for a huge range of products, including printers, hard drives, cell phones and automobiles. The growth of the power management business will complement the strength of HVAL.
"TI over the years has built an industry-leading sales and applications force, and we are looking forward to having the talented sales and applications teams from both companies join up," TI's Gregg Lowe said. "Together, we will be able to partner with customers to solve system-level design challenges in motor designs, battery management, LED lighting, mobile applications, you name it."
This acquisition will drive Texas Instruments' analog market share even further up, from 14% to 17%. The company's nearest competitors in terms of size are STMicroelectronics with 10%, Infineon with 8%, ADI with 6%, Maxim with 5%, NXP with 4%, and Linear Tech with 3%.
This transaction is subject to U.S. and international regulatory approvals, and it must also be approved by National's shareholders. TI estimates the transaction will close in 6 to 9 months.