Samsung defends itself over Apple tablet, phone suit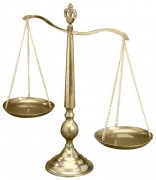 The relationship between Apple and Samsung looks to be taking a dramatic turn for the worse, as Apple sued the company over alleged copying of its iPhone and iPad devices in Samsung's own products. Specifically named was the <!article id="1283458921">Galaxy Tab tablet as well as the <!article id="1291675072">Nexus S, <!article id="1277700925">Epic 4G and <!article id="1295551061">Galaxy S 4G smartphones.
Apple filed the suit on April 15 in the US District Court for the Northern District of California, and claims that the appearance and methods of operation of Samsung's devices directly violate patents held by Apple. Indeed, as of late the Korean electronics maker has mimicked Apple's popular products in its own efforts.
Its tablets and smartphones do have some sort of Apple-like appearance, and even the packaging the devices come in looks like something out of Cupertino. Apple has been quick to notice this. "This kind of blatant copying is wrong, and we need to protect Apple's intellectual property when companies steal our ideas," an Apple spokesperson said.
Last week's suit is symptomatic of a deteriorating relationship between Apple and Samsung, once strong partners. The Korean electronics maker is a significant supplier of components across many of Apple's products, but its moves into Cupertino's turf -- and <!article id="1290544708">its success doing so -- may have given Apple some pause.
At its unveiling of the iPad 2, CEO Steve Jobs <!external href="http://technologizer.com/2011/03/04/honesty-is-the-best-samsung-policy/">specifically called out Samsung, also paraphrasing a statement incorrectly by a representative from the company. Regardless of what Jobs or Apple is saying, Samsung may have decided up until now to deal with it -- Apple makes up about five percent of the company's total revenues, and is Samsung's second biggest component customer behind Sony.
The free pass may be over, through. On Tuesday, Samsung appeared to say enough is enough. "Samsung will respond actively to this legal action taken against us through appropriate legal measures to protect our intellectual property," it said in a statement.
A report by Yonhap News Agency also quotes unnamed sources as saying that Samsung believes Apple has violated the company's own patents, so a countersuit may not be far behind. It also said the sources claimed the company "had no choice" but to respond strongly.