If Android wins Asia, will it take the world?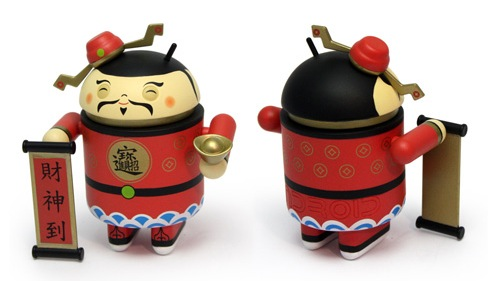 That's the question to ask, following Canalys' release of first quarter 2011 smartphone shipments, today. Asia has long been Nokia's stronghold but that may rapidly change during the transition from Symbian to Windows Phone -- at a time when Asia is the world's largest region for smartphones.
Smartphone shipments to Asia grew 98 percent, to 37.3 million units, during Q1, with volumes strongest in China, India and South Korea. India has been a Nokia stronghold, with as much as 70 percent overall handset market share, as well as China.
"Nokia is under considerable strain in the smartphone market as it transitions strategy, platforms and people," Pete Cunningham, Canalys principal analyst, said in a statement. "Its worldwide reach, however, should never be underestimated. Canalys' country-level data shows that the vendor remains number one in 28 countries, including mainland China, where it grew 79 percent to 8.9 million units, thanks in part to Chinese New Year shipments."
Nokia accounted for 53 percent of shipments to the Asia-Pacific region during Q1, edging past Europe, Middle East and Africa by 3 million units.
Maybe, but: "Increasingly, smartphones will drive market growth. This means feature phone makers will either need to become smartphone dependent or consolidate that part of the market." Kevin Restivo, IDC senior research analyst, said in a statement last week. Nokia's real market share reach comes from feature phones. As smartphone sales increase in countries like China and India, Nokia's market strength could become tenuous. Perhaps matters would be much better if the handset manufacturer had Windows Phone mobiles to ship now.
For Android, sales in Asia flow like gravy -- and elsewhere around the globe. Last week, IDC described Android smartphone shipments to Asia-Pacfic as "exceptional." China-based ZTE is one manufacturer driving Android phone shipments into the region. According to IDC, ZTE's smartphone market share rose 45.2 percent in first quarter to 4.1 percent, behind Apple. Globally, Android shipment share was 35 percent during the quarter -- that's 35.7 million units -- according to Canalys.
White-label vendors and other branded manufacturers, such as HTC, also are driving Android's Asia assault. "HTC, Samsung, LG, Motorola and Sony Ericsson drove Android shipments in the first quarter, with each vendor shipping well over 3 million devices," Cunningham said.
To take Asia, Android must take out Nokia. It's now a market share race -- how much market share Android smartphones gain before Nokia has a solid Windows Phone pipeline. Nokia captured the world by taking EMEA and Asia-Pacific. Can Android do the same?
More broadly, smartphone shipments grew 83 percent, to 101.1 million units, during first quarter, according to Canalys. Nokia's market share was 24 percent, down from 39 percent a year earlier. Cunningham said that Samsung "shipped nearly 3.5 million bada operating system-based smart phones, outperforming total shipments of Windows Phone devices by more than a million units." He emphasized: "This achievement shows that there is still room for multiple operating systems, and that vendors can benefit from maintaining control of device development to hit the right markets and price points."
While Asia-Pacific is the leading region for smartphones, the United States is strongest country, with "Apple substantially extending its lead," according to Canalys -- 31 percent share and 150 percent year-over-year growth. However, Android is the leading platform, with 49 percent market share. HTC is the leading Android handset manufacturer, with 200 percent year-over-year growth; the vendor also ranks second in overall smartphone shipments.
"Shipments of its EVO series, Inspire 4G and Thunderbolt enhanced HTC's strong performance in this quarter," Chris Jones, Canalys principal analyst, said in a statement. "The vendor has a wide and regularly refreshed portfolio, covering multiple network technologies, which puts it in a strong position both in the U.S. and worldwide."