Don't believe the hype: PS3 users aren't switching to Xbox 360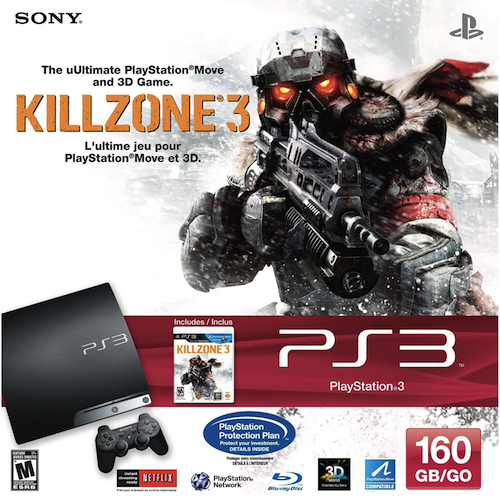 Yesterday, Edge reported that the PlayStation Network outage is negatively affecting PS3, with gamers trading in their consoles -- half for cash, the rest for Xbox 360. Today, the story is being picked up everywhere, it seems, and repeated as gospel. One problem: Edge's report is largely about the United Kingdom (there was one Belgian retailer quoted). What about the United States? Based on a massive poll conducted by Betanews and random calls to a half-dozen GameStops, there is no evidence of mass consumer exodus from PlayStation 3 to Xbox 360 -- at least in the States.
The Problem at Hand
Quick recap on PSN outage: Hackers broke into PlayStation Network between April 17-19 and stole massive amounts of personally-identifying user data. On April 20, Sony voluntarily took down the network, after discovering the hack. Sony had promised to partially restore the network on May 4, but that didn't happen. More than three weeks into the outage it's reasonable to ask if PS3 users are switching to Xbox 360 and Xbox Live.
I began my quest to assess any changes in console sales by contacting NPD, which coincidentally released April U.S. retail game console and software sales figures late yesterday. Xbox, PSP and PS3 new console sales were all up year over year in April. Xbox 360 topped unit sales, followed by Nintendo DS. Unfortunately the data I would need is weekly, which NPD doesn't publicly disclose.
I have poll results, which are quite convincing (you can participate below). I asked: "In mid April 2011, Sony took down PlayStation Network after hackers stole subscribers' personal data. PlayStation users, will you switch to Xbox?" There are 10,914 responses as I write this blog, which is a huge sample. I can't say what percentage of respondents are PSN subscribers, but know the poll is rigged for one response per computer. Just over two-thirds of responders chose "Not even if Hell froze over." There also was option: "Absolutely." The percentages for both responses have been fairly consistent throughout the time the poll has been up, which helps validate the results. By the way, 8,807 -- or 81 percent -- of responses are from the United States.
Looking for Trade-ins
Perhaps, but what people say and what they do often don't jive. So early this afternoon Eastern Time, I called a half-dozen GameStops to ask about PS3 trade-ins, whether cash or Xbox 360. I chose GameStop, because the company has stores pretty much nationwide, and it accepts console trade-ins. During each call, I posed as someone considering a trade-in. I own the 40GB PS3, which has $90 store-credit value or $72 cash, I learned.
One clerk at a Southern California GameStop told me there is no real change in PS3 trade-ins. "The PlayStation Network will back within a couple of weeks," he said. "Most people are waiting it out."
At a GameStop in the suburban Washington, DC metro area, a clerk said the store had only two PS3 trade-ins since the PSN outage started, where "people said 'I'm tired of it' and moved over to Xbox. So, it's not been huge. A lot of people are buying single-player games for PS3 rather than investing a whole lot of money on an Xbox."
Well, what about Microsoft's backyard? I called a GameStop in the Seattle area and got a real shock. In response to question "Are you seeing a lot of people bringing PS3s to trade in for Xbox?" a clerk responded: "Nope. I haven't seen any PS3s traded in in the last month or so." A Chicago GameStop clerk responded: "Not at this location."
A clerk in a New York City GameStop answered the trade-in question: "Not at the store. Not really." He speculated that other stores might see more trade-ins, but I only found one. A clerk at a GameStop in Texas said that she had seen some trade-ins -- PS3 for Xbox 360. "They say patience is a virtue, but people are really impatient." While she had heard PSN could be down for a month yet, Xbox isn't in her future. "I prefer my PS3, so I'm going to stick it out."
The Texas clerk had heard, but couldn't document, that Sony has lost 100,000 PSN subscribers so far during the network outage. That's not exactly an exodus, considering there are, or were, about 77 million PlayStation Network subscribers.
Dubious Reporting
Because of the Edge report, I actually expected to be writing about a PS3 exodus to Xbox 360. Then I checked the poll and made phone calls. One of my biggest gripes about blogging and journalism today is sourcing -- where blogs or news sites source another without doing any original reporting. Among those regurgitating the original Edge report or another post about it: CNET News; SlashGear; TG Daily; The Loop; Venture Beat; and ZDNet, among many others. I purposely omit European blogs or news stories, since -- assuming Edge's sourcing is solid -- the report is regionally important to them. As for the others, nearly none reported that Edge's story really was about United Kingdom. It was one-size-fits-the-whole-world reporting.
It may be that someone else will write something contrary to the story based on different reporting, such as contacting PR offices of games retailers, or perhaps similar to what I write here. But that would be because of original reporting -- what Edge did to put together its story.
The real story here may be an increase in single-player PS3 games during the PlayStation Network outage, while Sony console users wait it out. Perhaps NPD can answer that when May retail game numbers release next month.