Use your Windows PC as an AirPlay receiver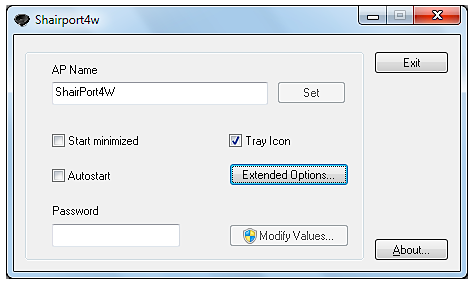 Apple's AirPlay feature makes it easy to share and stream your iTunes library to iOS devices, but it lacks the option to stream media in the opposite direction. Shairport4w is a free application that makes it possible to transform your Windows based computer into an AirPort receiver so you can stream media from one machine to another.
The application can be used in conjunction with any computer or device that includes a version of iTunes or iOS that supports AirPlay, and the process of configuring your computer to be a media access point can be completed in just a moment.
Shairport4w is based on the recent Shairport app, but has been designed specifically with Windows users in mind. The program can be used in a variety of ways, but the most obvious benefit is that it makes it possible to have a single iTunes library that can be played anywhere in the home. As the app is portable, it can also be used in other ways.
If you have an extensive music library on your iOS device, you can pop a copy of Shairport44w on a USB drive and take it with you to parties or when visiting friends. Run the app under Windows and your music collection can be played back through computer speakers, and playback controlled from your iPhone or iPod while you sit on the sofa.
You can find out more and download a copy of this free music streaming app by paying a visit to the Shairport4w review page.
Get more applications news like this at Software Crew.