No one shot President Obama, Fox News Twitter account hacked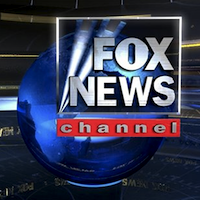 The alarming tweets that went out a few hours ago are false, according to Fox News. They claimed that President Barack Obama had been shot while campaigning, which itself is red flag something wasn't right. What president would campaign on America's Independence Day nearly 18 months before the election?
"FoxNews.com's Twitter feed for political news, FoxNewspolitics, was hacked early Monday morning", according to a report by Fox News. "Hackers sent out several malicious and false tweets claiming that President Obama had been assassinated. Those reports are incorrect, of course, and the president is spending the July 4 holiday with his family. The hacking is being investigated, and FoxNews.com regrets any distress the false tweets may have created".
Twitter has become an important tool used by individuals and news organizations to quickly disseminate information. For example, the service proved instrumental to news gathering and reporting during recent protests in the Middle East and the Japanese earthquake and tsunami. News flash of an assassination going out across Twitter would have the air of authenticity.
However, as working journalist, I would be stunned that any news organization would disseminate such shocking news report in a 140-character tweet. Fox News would want to offer fuller, more credible report -- and, frankly, push readers to its site rather than to Twitter.
Among the handful of fake tweets: "BREAKING NEWS: President @BarackObama assassinated, 2 gunshot wounds have proved too much. It's a sad 4th for #america. #obamadead RIP".
Stony Brook University's THINK interviewed group Script Kiddies, which claimed responsibility for the hack, but later distanced itself from the claim. Threatening the President is a federal offense. (Tip of the hat to Guardian UK for pointing us to the Think piece.)
Script Kiddies claim to be part of the AnitSec movement, which hacker LulzSec started with Anonymous. LulzSec has closed down, but Anonymous continues to carry the AntiSec flag -- last week releasing a new cache of stolen documents.
The FoxNewspolitics Twitter breach isn't the only big one the day. Anonymous claims to have broken into one of Apple's servers, and posted data information already. Look for more details, as they emerge, in a follow-up post.