I'm a Google geek now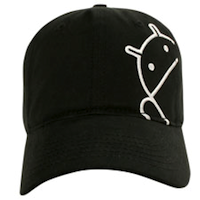 This weekend, I am embarking on a bold experiment, replacing another one started in April. I attempted to go Google-free and, as explained a few days ago, failed. What's that cliché? If you can't beat them, join them. So now I'm going all Google, or as nearly as humanly possible.
The goal is simple: Replace the majority of digital lifestyle products and services I now use with those provided by Google or enabled by them. In process, I'll be looking to answer a simple question: What is the Google lifestyle? Timing is impeccable. Google is undergoing a massive makeover that probably isn't coincidental to cofounder Larry Page becoming CEO (again). That lifestyle is changing, too.
Such an experiment would have been difficult eight months ago and impossible in summer 2010. But new products Chromebook, Google+ and Music fill in missing gaps that make going Google an achievable objective.
Going Google will be a process early on. I've been cleaning up my email, for example, and copying all archive folders to Gmail. I put aside iPhone 4 and returned to Samsung-manufactured, Google-branded Nexus S. Damn, I had forgotten how much better l like Android than iOS on a phone. But my main number is on AT&T, and I'm forwarding calls to my old number on T-Mobile. Meanwhile, I'm moving files to the cloud from local storage. It's all a process, and will take a week or so to complete. I'll make a 30-day Google commitment that could last longer.
Going Google will be a personal endeavor. I still need to test and write about other companies' products for Betanews, so there won't be complete abandon. For example, Mac OS X 10.7 "Lion" is expected to release as early as next week. I'll want to use and write about that. Then there are iOS or Windows apps to use and write about, too. However, when working on Mac OS or Windows, I'll otherwise use Chrome and keep to the Web apps or services used on Chrome OS.
I'll deliberately delay other switches, however. When I started going Google-free in April, I swapped out Apple TV for Google TV. Apple TV will go in the closet today, but Google TV won't immediately come out. I'm about to start an unrelated experiment -- cutting off AT&T U-verse and going over-the-air broadcasts and online streaming. I got TiVo Premiere earlier this week and Clearstream Micron XG antenna today. I want to get a full taste of that experience before adding Google TV to it. I'll blog separately about the OTA/streaming switch within a couple of days.
I will write about the Google transition throughout the experiment and expect to substantially increase the amount of Google reporting done as the immersion in the company's products, services and lifestyle increases. Writing about cloud computing in general will increase, too. After all, I'll be using the Samsung Series 5 Chromebook nearly all the time. If you're a vendor with a cloud service, Google Apps product or Chrome web app, particularly for businesses, now would be a really good time to come a calling.
There will be sacrifices. My favorite new toy is the Fuijfilm FinePix X100 digicam. I'll have to switch to shooting JPEGs from RAW to edit photos using a browser app. I'll let the other pain come of its own rather than predict what it might be.
Here's a crib sheet of where the transition is and will be -- on the off chance some readers might want to do something similar or even more daring:
Primary PC: 12.1-inch Samsung Series 5 running Chrome OS; switching from 11.6-inch MacBook Air running OS X Snow Leopard.
Smartphone: Nexus S running Android 2.34; from iPhone 4 running iOS 4.3.3.
Tablet: Samsung Galaxy Tab 10.1 running Android 3.1; from iPad 2 running iOS 4.3.3. After using Tab 10.1 much more, I've started to see many benefits over iPad 2, which I'll write about fully sometime in the near future.
Web browser: Chrome 12 (as part of Chrome OS); from Safari 5.05.
Email: Standard Gmail and Google Apps; from Gmail, Google Apps and Apple mail. Gmail would have been a pain, if not for the new "Preview" theme.
Contacts and Calendars: Gmail Calendar and Contacts; from Apple Address Book and iCal. I primarily use these from the smartphone.
Social Network: Google+; from Facebook and some Google+ (being new service). However, I will continue using Twitter as there is no real Google replacement for it.
Music: Google Music and MOG Chrome web app; from iTunes and AmazonMP3. I'll save a bundle. For the cost of one album from iTunes, I get one month's access to millions of songs streamed and ability to download and play them from my Android phone. I'll upload songs and albums in my collection not available from MOG to Google Music.
Photos: Picasa and Google+; from Flickr.
Personal blogging: Blogger and Tumblr (maybe); from Tumblr and WordPress (the latter which I was shutting down anyway). The idea would be to transition from Tumblr to Blogger, but it's quite possible I would use neither, choosing to go with Google+.
Online payments: Google Checkout, PayPal and Amazon; same.
Productivity suite: Google Apps, or nothing; from nothing. I have no need for Microsoft Office or any alternative, whether software or hosted.
VoIP: Google Voice; from Skype.
Sync: Google Sync; from Apple sync and Google Sync.
Pulp Media: AmazonMP3, Netflix, Hulu Plus and YouTube; from AmazonMP3, Netflix and Hulu Plus. The selection supports the OTA experiment. In a few weeks, I'll try YouTube solo.
<!image id=5955 center>
Among the other services, most of which I already use now:
Google Alerts
Google Analytics
Google Blog Search
Google Books
Google Buzz
Google Finance
Google Goggles
Google Earth
Google Image Search
Google Latitude
Google Maps
Google News
Google Reader
Google Search
Google Sync
Google Scholar
Google Translate
Google Webmaster Tools
Google+ Hangouts and Mobile are newest additions to the list, worth separating out from the broader social service I mentioned using before.
My birthday is coming up soon, and to get in the spirit of the experiment, last night I ordered a couple Android Mini Collectible figures, Android cap and several Google-branded services T-Shirts. I typically don't buy branded anything, but made an exception and used my birthday buying as excuse for the splurges.
What is the Google lifestyle? Ask me again in 30 days or so.