Microsoft's Tulalip slip-up may have revealed its new social network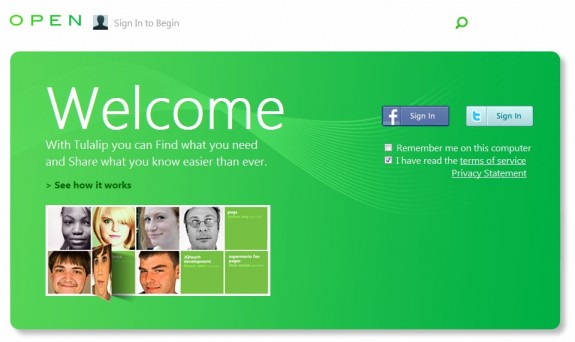 It's got a funny name, and it may be Microsoft's next big thing. Microsoft Research employees accidentally published this week an internal project known as "Tulalip" which appears to be some type of social networking platform. The site has since been removed, but the questions still remain.
The name Tulalip comes from the name <!external href="http://www.tulaliptribes-nsn.gov/">for a group of Native American tribes that call the Redmond, Washington area home. It's not known why Microsoft chose the name as the company isn't answering many questions on it.
<!external href="http://fusible.com/2011/07/new-microsoft-social-search-service-called-tulalip-revealed-on-socl-com/">Fusible.com blogger "J.B." stumbled across the apparently new service while attempting to figure out the buyer of social.com. He evidently must have mistyped and entered <!external href="http://www.socl.com">socl.com, and Tulalip appeared.
While the site was not functioning, it appears that the user could sign in with either their Facebook or Twitter account. The description lists it as a place where "you can find what you need and share what you know easier than ever," but not giving any clues as to what it actually is.
Such a description could mean a few things. It could be a new social networking site akin to what Google is doing with Google+, or it may be a new social search service. Some observers have noticed that the site's domain is four letters, the same number of letters as in the name Bing.
Regardless, the site is gone now, replaced with a message reading "Thanks for stopping by. Socl.com is an internal design project from a team in Microsoft Research which was mistakenly published to the web. We didn't mean to, honest."
Microsoft was not responding to any requests for comment on what Tulalip may be, or what Microsoft Research may be trying to do with the new site. Either way, it appears that the company is eager to join competitor Google in the social networking space in some fashion.
(Image credit: Fusible.com)