Get Google Nexus S for free, right now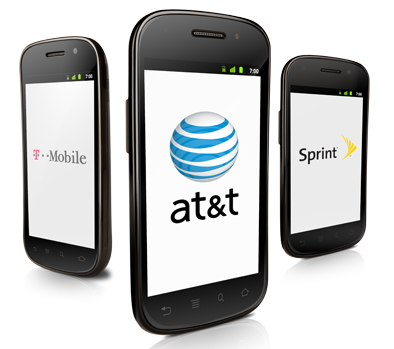 Best Buy's deal of the day, August 3, is the Samsung-manufactured, Google-branded Nexus S for free with two-year activation. The handset normally sells for $99, with models for AT&T, Sprint and T-Mobile to choose from.
I normally don't write about deals like this one, but Nexus S is unique for offering a so-called "pure Google" experience. Google pushes the new versions of Android 2.x as they become available. There's no waiting on carriers, and there's no crapware or special skins (e.g., user interfaces) slapped on top. If you want Android at its best, Nexus S is the only way to get it right now.
I started using Nexus S again last month, having switched from iPhone 4. I did so as part of my "Going Google" experiment. In April, I attempted to go Google-free and, as explained early last month, failed. The newer experiment is going quite well, and I'll begin writing about it on an ongoing basis throughout August. This post is a good start.
Switching back to Nexus S was refreshing. My biggest gripe is how easily the screen and phone surface smudge compared to iPhone 4. Google's cloud sync and notifications features are far superior to Apple's -- although iCloud will catch up and may even do better when available in a few months. I won't go back to iPhone 4. My reasons for preferring Nexus S haven't changed much since my December review.
I improved battery life such that Nexus S is almost as good as Apple's smartphone in the most unexpected way -- and it was done accidentally. I turned on WiFi. My neighborhood is notorious for bad reception from all cellular carriers. Looks to me like the Nexus S burns down the battery faster when 3G only, because the phone seeks a signal for fetching email and syncing. I had expected WiFi would be another service taxing the battery, when instead it offers relief.
Nexus S isn't the best Android smartphone available -- some other Galaxy S models have better glass, superior camera and other extras. But the phone is light, comfortable to hold, responsive to touch (almost to a fault) and overall offers an excellent balance of capabilities set against battery life. It's the Android handset I'd recommend most non-geeks buy.
Right now, I'm using a loaner Nexus S for T-Mobile. Google provided one that goes back today, and I switched to another provided by Samsung yesterday. But I was ready to plunk down $99 for the AT&T model (I have accounts with both carriers, but AT&T is primary); free is just too hard to resist. I'll buy one later today, providing my local Best Buy Mobile doesn't sell out first.
It's a risky purchase, too. The deal could be preparation for a new Nexus model coming -- that Best Buy is clearing store shelves for the successor. But, hey, I can always hand it over to my wife. She has used the Nexus One for nearly 18 months now. Twice, I tried to get my non-geek, artist wife interested in iPhone. But she couldn't take to it. Strangely -- and I really was surprised -- she loves the Nexus One. Android is why.