5 things my wife likes about Nexus S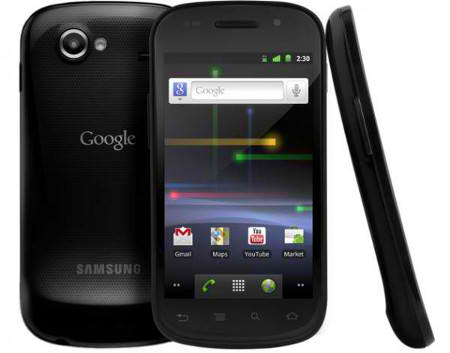 My sweetie is an artist, and no geek. Her idea of complicated technology is the TV remote control's channel and volume buttons. So I was surprised to find her enthused about Google Android phones. Isn't it a stereotype that artists and Apple go together like organic gumballs in a bag?
Choosing Google over Apple
I made several attempts to interest my beloved in iPhone. For her, the smartphone's benefits couldn't offset the level of complication. Oh, and I tried to explain them! Her disinterest was enlightening. What she wants most from a phone is to stay connected to others -- through email, Facebook and by taking photos to share. But iOS notifications approach -- something that will dramatically change with v5 and which Apple copied from Android -- isn't intuitive or obvious. Apple also restricts photo sharing to email or its own services, something else changing in iOS 5, and it's more Apple copying from Android.
On a pure whim, I gave my darling the Google-brand, HTC-manufactured Nexus One in April 2010, with trepidation. The iPhones I bought through AT&T and returned within the 30-day grace period. Nexus One I purchased direct from Google, unlocked. So I wasn't exactly optimistic -- and for another reason: I think the N1 is an ugly phone, certainly not what would appeal to an artist. She tried out the phone for a few days and glommed to it within a week. She didn't mind the grey-brown appearance as I feared and simply loved Android notifications and the ease with which she could share photos to Facebook. She picked out a red magnetic flipper case for the N1.
Lovey had only one major gripe about the Nexus One: She couldn't see the screen in daylight, which is a problem common to AMOLED displays. But she liked Android so much, she lived with the shortcoming.
I had wanted to replace the N1 with the newer Google-branded, Samsung-manufactured Nexus S, which shipped in December 2010. By the specs, Nexus S is a capable but not spectacular smartphone. But I have found it to be more than speedy and capable enough. I suggested switching phones a few times during the last couple of months, but she always resisted. Last week, she was ready.
Every day she coos just how much she likes Nexus S, for design, software and hardware attributes. My wife expresses surprise, because she so adored its predecessor. Like N1, Nexus S is pure Google. There is no carrier or OEM crapware, and Google quickly updates to the newest Android versions as they release.
Five Things
So I asked my wife to give five things she likes about Nexus S, and she surprised me by the willingness and speed of response. They are (with my added notations):
1. "It's more responsive to my touch than my previous Google Phone, in other words, it's easier to touch the icons and navigate around. I like the vibration better when I touch the icons. (It feels different)". In my experience, Nexus S is so responsive, I can press the touch keys without actually touching them.
2. "It's a little bigger, and I like the way it fits in my hand. (Good ergonomics)". The Nexus S has a curved 4-inch display. The N1 is 3.7 inches and flat. By the way, the Nexus S screen smudges way more easily than iPhone 4.
3. "Operating the phone has a crisper and cleaner 'feel' than my previous phone". There was something off about N1's touch responsiveness. For example, the user has to tap off-center the main navigation buttons for them to work.
4. "It was a seamless transition from my old phone to new, in other words, I didn't feel like a dumb-ass trying to figure things out". Google sync also helped, getting her up and running with contacts and email in a couple of minutes.
5. "It's easier to see the screen in the sun than my previous phone, which translates to I'm able to see something as opposed to not being able to see anything". Nexus S has a Super AMOLED screen.
A Few More
Without prompting, my wife also offered up some of the benefits she sees from her experience with both Google phones, and some of these could be gotten from iOS or Windows Phone handsets:
I like the immediacy of receiving my email.
It's so easy to take photos and either upload them to Facebook, or text them or email them.
I enjoy looking through my gallery of photos.
I like the maps feature, though I'm not always able to figure out how to get directions from here to there.
I like being able to go to my contacts and either calling, emailing or texting them. (And seeing their address too.)
I like being able to do Google searches on things, though I haven't perfected being able to zone in on the exact information I'm trying to find. I'm still perfecting the art of the search on my phone. (I find it easier to do searches on my laptop).
There's something to be said for the pure Google experience. Something else: There are reasons why Android activations are 550,000 per day. For all the blog and news media babble about how great is iPhone, many people choose Android. They like it better. Are you among them -- the so-called Android army? Please answer in comments.