Where's the HP TouchPad fire sale?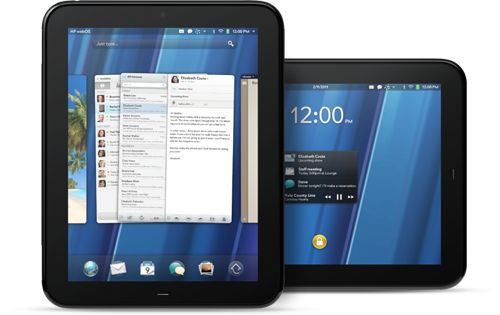 The InterWebs buzzed last night with excitement about TouchPads selling for $99 and $149 -- that's for the 16GB and 32GB models, respectively. These prices make Border's bankruptcy liquidation look pathetic. Suddenly, TouchPad is the Lamborghini of tablets for 30 year-old VW bug prices. Yeah, but where do you get such a steal? Not where I expected.
Last night, Amazon and Best Buy still offered TouchPad at full retail prices here in the United States. Best Buy Canada, among a handful of other retailers, offered the discount prices yesterday -- that's $300 and $350 off. Today. The WebOS tablet is gone from both US retail Websites, and that's not because they're sold out. I called three East Coast Best Buys this morning and got the same response from all. If they carried TouchPad, it would still be for the higher prices. HP has recalled the tablet, and Best Buy has none to sell.
Well, damn, and I was ready to haul ass over to my local San Diego Best Buy this morning to buy one. I don't need a TouchPad, but, hell, for 100 bucks my wife could use it to surf the web and check email while watching TV or working on jewelry.
Before answering the "Where can you get it?" question, let's deal with those folks who bought one and now might feel more than a little pissed at HP and retailers. For anyone having vacationed on a remote Pacific island or spent that last three days in an out-of-body state, there's shocking news: After just six weeks of sales, HP killed off TouchPad and other WebOS devices and is taking a $100 million charge to liquidate inventory. Presumably that money will go to selling off existing inventory and something else -- refunds to aggrieved buyers. HP dropped the bomb two days ago, and shareholders bombed the stock, which fell about 23 percent in early trading on Friday, closing at $23.60, or down by 20 percent.
"Best Buy is extending its return/exchange policy on the HP TouchPad and all HP TouchPad accessories to 60 days. Come into a Best Buy store and we will help you find another tablet to fit your needs or issue you a refund". That's according to a notice on the company's website. Return policy is typically 14 days. So if you bought a TouchPad -- and now seeing the product is dead want a refund -- you can get one, presumably. Best Buy started taking preorders more than 60 days ago, but availability falls within the return window.
So that leaves the question of where to get this great deal on TouchPad? The answer should be HP, but both tablets are listed as "out of stock", on the order page. That's a situation possibly to change as retailers such as Best Buy return tens of thousands of TouchPads to HP. Something else: HP's SMB store shows both models available, but for the higher prices. This SlickDeals Wiki is a good resource for finding TouchPad. I'm still holding out for local retail stores, which haven't yet opened here on the West Coast.
So should you buy TouchPad for the ridiculously low price? Hell, yeah. WebOS is delightful, and HP sent out a memo to developers yesterday hinting there's still a future ahead. To where, it's anyone's guess right now.