Virginia earthquake overloads cell networks from North Carolina to New York, Twitter takes over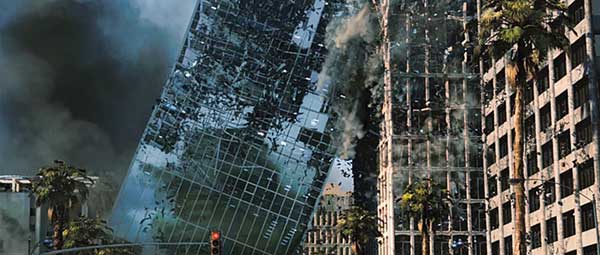 Earthquakes on the East Coast of the United States are pretty uncommon, especially ones of significant magnitude, so on Tuesday afternoon when a magnitude 5.8-6.0 quake hit central Virginia, sending shocks from New York to North Carolina to Detroit, cellular networks, AT&T, T-Mobile, and Verizon Wireless, were knocked out.
Twitter quickly took over as the primary source of communication, as people shared their surprise at the quake -- the biggest on the East Coast since 1886 -- and assured friends and family they were safe. Facebook news feeds were filled with comments from those feeling the quake and checking on those affected.
SMS text messages appeared to be going through, but many did not make their intended recipient due to the overloaded cell networks.
Sprint used the company's Twitter feed to put out an announcement warning subscribers to send text messages first because of the massive call delays caused by everyone simultaneously checking on everyone else.
Verizon Wireless sent out a similar note on Twitter: "Seeing no reports of damage to our wireless network. There was some network congestion in the East after tremors. Continuing to monitor."
The carrier's Emergency Information Center, which was updated today for the expected arrival of Hurricane Irene in Georgia, has still not been updated for the earthquake.
T-Mobile followed up with a warning similar to Sprint's: "T-Mobile's network is operational but is experiencing higher call volumes in areas affected by the earthquake. SMS & E-Mail are advised."
Most of the other circuits are down, so we're having a hard time confirming any of this at the moment; but because the range of the quake was so huge, anecdotal reports are still flying in via Facebook and Twitter.