Vizio's Android tablet is the first with Hulu Plus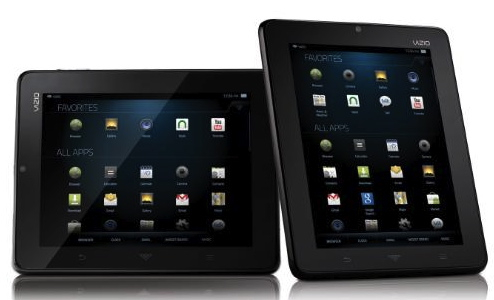 In August, US LCD TV leader Vizio launched its 8" Android tablet for an agreeable $299 at most common big box retailers. Today, streaming TV provider Hulu announced it has partnered with Vizio to bring Hulu Plus to its new tablet.
Though Hulu Plus is available on many platfoms --video game consoles, TVs, connected media players, set-top boxes, and iOS devices-- it is only available on a dozen Android devices, and until today it was only on select Android smartphones.
Today's announcement makes the Vizio 8 the first Android tablet to offer Hulu Plus, which could be due to the fact that it runs Gingerbread (Android 2.3) and not Honeycomb, the tablet-specific branch of Android.
Still, the inclusion of Hulu Plus fits in nicely with the TV-specific features that the tablet offers (IR blaster and universal remote app, a microHDMI 1.4 jack with HDCP encryption support and SRS TruMedia audio to play back HD video content,) and the device's low price should make it a very attractive option for people looking to add a tablet to their home theater setup.