Samsung to challenge Apple's iMessage with new ChatON service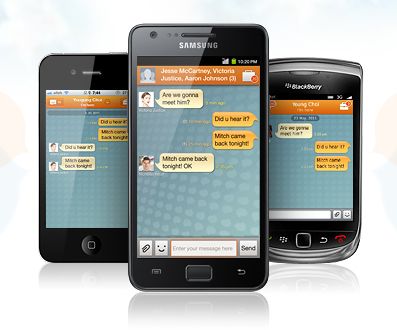 Samsung is expected to launch a new cross-platform mobile chat service called ChatON* this week at the IFA Conference in Berlin. Like Apple's new iMessage, ChatON will be very similar to RIM's BlackBerry Messenger, letting users set up individual or group chats that support multimedia messaging, as well as location, calendar and contact sharing.
The service will also include some unique features, such as Animated Message Service (AMS), short animations which can be sent like e-cards; and Interaction Ranking, a metric that shows how often you interact with certain contacts.
The main difference from BBM and iMessage is that ChatON will be cross-platform and will be accessible via Android, BlackBerry, iOS, and Bada apps as well as in a Web-based client, so Samsung isn't going for mastery of a single platform, but rather for the broadest availability possible.
Therefore, ChatON is expected to launch next month in 62 languages in more than 120 countries.
*Before you say it's a stupid name, remember that "chaton" means "kitten" in French...and really, what's more popular than that?