PlayBook, TouchPad steal share from Android tablets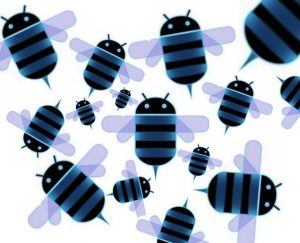 Android's recent success in the tablet market seems to have hit a minor roadblock, as increased competition from RIM's PlayBook and now HP's fire-saled TouchPad chip away at its slice of the pie. Apple seems unaffected for the time being, with its market share increasing quarter-to-quarter.
Apple took a 68.3 percent share in the second quarter, up about 3 percent from the previous period, according to research firm IDC. Android tablet share on the other hand dropped significantly, falling to 26.8 percent from 34 percent in the first quarter.
Some of this drop could be explained by the release of the RIM PlayBook during the period. While sales of the device haven't been exactly what RIM was looking for, it still managed to grab about 4.9 percent of the market.
Making matters worse for Android is HP's decision to clearance its HP TouchPad inventory. IDC believes that this move will help HP's TouchPad garner a 4.7 percent market share in the current quarter.
As a result, Android would likely fall further to about 23 percent before making up some of those losses during the holidays. WebOS market share is also expected to drop to near zero in early 2012 given HP has no plans currently to license out the platform.
"We expect shipment totals to continue to grow in the third and fourth quarter, as additional vendors introduce more price-competitive Android products into the market and Apple works to maintain its dominance in the category," research director Tom Mainelli said.
While Amazon is expected to release its own Android powered tablet, IDC says the device expected to be launched later this year will resemble an e-reader more than a tablet and is not being included in their forecasts.