Investors flee as RIM burns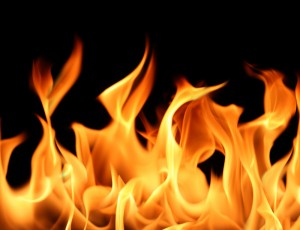 As if Research in Motion's co-CEOs haven't done enough, shareholders inflicted serious pain overnight and early today. RIM shares plummeted, following yesterday's dire earnings report -- by about 22 percent in after-hours trading.
RIM opened at $22.89 this morning, off yesterday's close of $29.54. The stock is fairing better in mid-morning trading, well if down nearly 19 percent could be called better. Shares are down 66 percent from their February 52-week high.
Investors are punishing RIM for what can only be called a disastrous quarter: PlayBook sales -- 200,000 units; year-over-year decline in BlackBerry shipments (after about a decade run of gains); 59 percent fall in profits (to $329 million); and 10 percent drop in revenue (to $4.17 billion). Rome is burning, as RIMs co-Neros are playing their fiddles.
"Management remains in blatant denial, in our view", say sBernstein analyst Pierre Ferragu. "For instance, the co-CEOs do not recognize the failure of the Playbook and continue to sell its merits in terms of security. The tablet shipments fell from 500k to 200k units in one quarter...we expect investors to lose all confidence in RIM's earnings power".
Earlier this year, Nokia CEO Stephen Elop called Symbian a burning platform. But it's RIM's platform that is burning now, as Android competitors and Apple snatch users from BlackBerry. It can only get worse come iOS 5's release, when Apple unleashes its competitor to BlackBerry Messenger.
One question lingering now: What will co-CEOs Jim Balsillie and Mike Lazaridis do next? Already there is expectation RIM could follow HP down price-cut row. Last month, HP gave up on TouchPad after only six weeks of sales, cutting the price from $499.99 to $99.99 before exiting the WebOS tablet market altogether. RIM isn't likely to give up on tablets, but it also can't let all that inventory rot on store shelves.
Earlier this week, IDC put RIM's global tablet share at 4.9 percent, which now looks to be roughly 50,000 units too high.
But it is bad decision-making and increasing competitive pressure on BlackBerry that has set fire to RIM. BlackBerry shipments fell to 10.6 million units from 12.1 million a year earlier. While new BlackBerry OS 7 devices are off to a solid sales start, the company says, next-gen QNX won't be ready for new smartphones until some time next year. Meanwhile, Samsung's hot Galaxy S II smartphone goes on sale today from Sprint and on September 18 from AT&T. Then there is iPhone 5, which is sure to sock BlackBerry sales as much or more than the current model already has.
Photo Credit: J. Helgason/Shutterstock