iPhone 5 has a big problem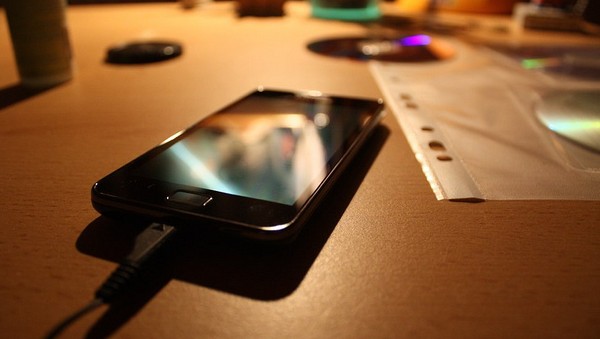 Apple has been doing a good job covering it up.
As I've so often asserted: In business, perception is everything. Successful companies often create positive perceptions about their brands, products and business practices. But there also is the tactic of misdirection, of controlling perceptions by getting people to look somewhere else so that they miss flaws with the company's products or business strategies. Apple uses "magical" to describe some of its products. Magicians are all about getting people to look over there so they don't see the secret behind the trick over here. Apple's patent assault on Samsung, and even HTC, is very much misdirection, so that eyes turned away from iPhone 5 problems.
I should have connected the dots sooner. About two weeks ago, I asked: "Is Apple engaging in innovation by intimidation?", where I explained the implications of Apple singling out Android creator Andy Rubin in a patent suit against HTC. Rubin worked for the Apple filers of an obscure 1994 patent part of the HTC case. The intimidating message: Anyone who worked for Apple could be guilty of intellectual property theft by association, and the companies now employing them.
In August, I asserted that "Apple is a patent bully", as it's clear that legal attacks against HTC, Samsung and others aren't so much about protecting Apple intellectual property rights but asserting them as competition by litigation. Proof point: Apple's IP cases are focused at major competitors. Particularly, Apple has systematically increased legal attacks against Samsung, as its market success has grown. Apple isn't seeking damages so much as to stop Galaxy S II smartphone and Galaxy Tab 10.1 tablet from launching in many countries.
Making Excuses
But I failed to fully connect the dots, as Elias Samuel brilliantly has done in today's post: "Apple's iPhone 5 Dilemma: Is it Samsung Galaxy S2 or Android OS?" Samuel puts the patent lawsuits in another context: Apple's late delivery of iPhone 5. Of course!
"Backed by huge production of the upcoming iPhone 5 and cheaper iPhone 4S, Apple has revealed its fear of Samsung phones as they continue to sue them for patent infringements", he writes. Yes. Yes.
Look at how things really are. The first four iPhones launched in summer -- July for the original model and June for the others. But June 2011 passed without a new iPhone. First there were rumors of August, then September, more recently October and now perhaps even later -- as new rumors (if you believe them) suggest a production delay. But if you take a close look at the rumors -- and leaks behind -- they are really a series of justifying excuses for why iPhone is shipping later and that it's okay.
Let's be clear: Apple changed its delivery pattern for iPhone. It's a delay, and a big one. Potential buyers, carriers, peripheral partners, software developers and Wall Street analysts clearly expected summer launch before June's Worldwide Developer Conference when the company said that iOS 5, and presumably iPhone 5 with it, wouldn't ship until autumn.
Samsung Rises
Meanwhile, Samsung launched the hugely successful Galaxy S II, which has set sales records for the company and helped propel it to a close rivalry with Apple. During second quarter, Apple shipped 20.3 million smartphones, with Samsung following close behind with 19.2 million units, according to IDC. A year earlier, Samsung shipped just 3.1 million smartphones. Do the math -- that's 520 percent year-over-year growth.
Samuel rightly concludes: "By suing Samsung, Apple has actually taken away the public attention from the problems the company is facing, of late. After Samsung Galaxy S2 was received with rave reviews, it looks like Apple, which usually launches the iPhone versions in June failed to introduce their next iPhone".
Reviews are sizzling: "The Galaxy S II's screen is nothing short of spectacular", writes Vlad Savov for Engadget. Praise continues -- from the "onscreen keyboard is terrific" to "general responsiveness is absolutely exemplary". Savov concludes: "It's the best Android smartphone yet, but more importantly, it might well be the best smartphone, period".
Another: "The finest Android phone we've seen so far, the Samsung Galaxy S II isn't just a competitor to the current iPhone. It competes with the next iPhone", writes Sascha Segan for PC Mag.com, giving the smartphone an "Editor's Choice" rating. That last statement is the clincher. Samsung already is one generation ahead of Apple.
Apple's Indecision
Samuel emphasizes:
As most predictions point towards two models being produced -- iPhone 4S and iPhone 5 -- it is becoming evidently clear that the iPhone 4S which should have been introduced earlier would have lost the appeal of its iPhone fans had it been released along side Galaxy S2. Hence, Apple's rampant rumor that the iPhone 5 prototype was lost in a bar and suing Samsung paved the way to deflect the public curiosity from the company's actual issues.
The IP attacks against Samsung make the South Korean electronics giant appear to be the bad guy -- a copycat of Apple's good work. But the lawsuits serve another purpose, generating news about Apple vs Samsung rather than Samsung the successful competitor vs Apple the suddenly indecisive. Seemingly every day, this misdirection keeps pageview-hungry blogs and news sites writing about the lawsuits rather than asking the big question: Why hasn't iPhone shipped yet?
Apple is undergoing a major leadership change, which occurred during the late-stages of iPhone 5 development. What? You think Steve Jobs gave Apple's board or new CEO Tim Cook no advance notice? Surely, his eventual resignation, and ongoing health problems impacted his participation in the iPhone development process. Meanwhile, Samsung emerged as a sudden, unexpected competitor.
The lawsuits are as much, if not more, about misdirection as they are enforcing Apple patent rights. Apple is grappling with co-related problems: A serious smartphone competitor's emergence and unfortunately-timed leadership change. iPhone 5 will be the first major Apple product launch of the post-Steve Jobs era. Is misdirection really the measure of executive execution?
Photo Credit: Daniel Wiesheu