Verizon CEO gives blessing to AT&T T-Mobile merger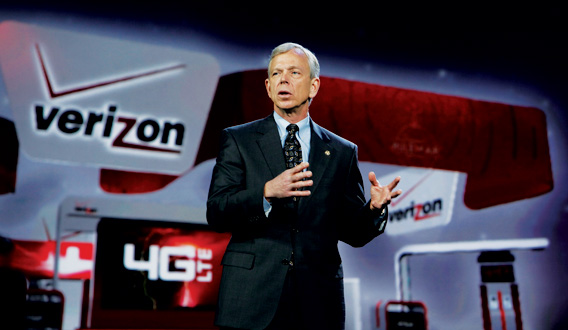 AT&T and Deutsche Telekom are busy scrambling to save their $39 billion dollar merger, assembling a top-tier legal team and getting support from an unlikely ally: Verizon Wireless.
Verizon Wireless CEO Lowell McAdam publicly voiced his support for AT&T's plans, although the company planned to "stay on the sidelines" while the Justice Department and AT&T negotiate a settlement. If regulators cannot provide the carriers with adequate spectrum to operate in a timely fashion, then these mergers must be permitted to occur, he argued.
McAdam did not rule out the company taking an official position at a later date, however.
"We need to be very thoughtful on what the impacts would be to the overall industry if this is a way to regulate the industry without actually passing regulation," he told attendees of an investor conference this week. McAdam had been in touch with regulators as well as government officials, asking them to "step up" and offer some guidance when it comes to the spectrum issue.
Some analysts believe that T-Mobile may struggle to remain relevant alone, due to both a lack of spectrum and decreased leverage in attracting the most sought after mobile devices. A merger with AT&T seems to make the most sense for the company.
With regulators and politicians alike seemingly leery of AT&T's plans, the company may sense that the deal itself may be in danger of rejection. To that, the carrier has assembled a team of high-profile lawyers to argue its case. The lawyers on its team include those who have worked in the Justice Department's legal division as well as those who have worked in high-level roles at the Federal Trade Commission.
Also on the team are lawyers with previous experience in antitrust negotiations as well as those with experience with Judge Ellen Huvelle, Reuters reports. Huvelle is the judge who has been tasked with overseeing the case.
The two companies are also reportedly shopping around to the regional carriers in an attempt to shed some assets that may be enough to win regulator's approval. Bloomberg reported on Sunday that AT&T had reached out to MetroPCS and Leap Wireless, and had also contacted Sprint, Dish Network, and CenturyLink to gauge interest.