Microsoft extracts Android tax from Samsung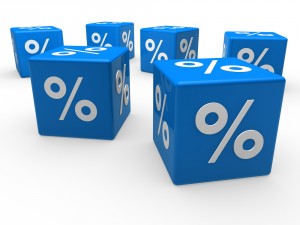 What's that saying about my enemy being my ally?
Samsung has finally agreed to pay licensing fees to Microsoft for patents allegedly infringed by Android. I say, allegedly, since Microsoft accomplished this feat without firing one legal shot. It's a diplomatic agreement, of sorts, although the threat of patent warfare was always there. Perhaps Samsung has had enough fighting Apple patent and other intellectual property violation claims and didn't want to open yet another front on the battlefield. Or perhaps Samsung saw how many other phone manufacturers were cutting similar deals with Microsoft. Bottom line: Samsung will now essentially pay a licensing fee for Android, not to Google, but to Microsoft.
The licensing deal offers four major benefits to Microsoft:
1. It levels the competitive licensing landscape between Android and Windows Phone. Android is open source, and there are no licensing fees. But Microsoft charges for Windows Phone OS. The deal removes free as an advantage for Android, and Microsoft gets paid either way, whether patent licensing fee for the open-source software or usage fee for Windows Phone.
2. Microsoft profits from Android, and in a big way. Rumors had Microsoft demanding $10 per Samsung Android phone if there was a cross-licensing deal that included Windows Phone commitment and $15 per device without it. Terms weren't disclosed. But Microsoft has now knocked off most of the major Android licensees. Should it get them all, the potential revenue opportunity, from a competing OS, is dizzying.
IDC claims that Android and Windows Phone will be the first- and second-ranked smartphone operating systems in 2015, with 43.8 percent and 20.3 percent market share, respectively, based on unit shipments. The firm also predicts that 1 billion smartphones will ship that year, which makes for easy math -- Microsoft collecting some kind of licensing fee on as many as 641 million smartphones.
Let's assume, for the sake of simple calculations, that Microsoft collects $10 per license. That works out to a cool $6.4 billion in licensing fees a year by 2015, for Android and Windows Phone. I believe the $10 estimate is a low, but workable figure since it's unclear how many of the nearly 40 Android licensees will pony up and the figure doesn't include tablets, which Microsoft can collect on, too. It's a helluva business opportunity.
3. Patent cross-licensing protects Microsoft from future Samsung IP claims. An agreement like this is akin to a peace treaty, where both sides agree not to attack the other.
4. Microsoft is assured that Samsung will continue licensing Windows Phone and developing handsets for the operating system. Right now, Samsung's most advanced cell phones all run Android, particularly the Galaxy S II line. This guarantee is more significant than it first appears. Samsung has a successful three-OS strategy. Home-grown Bada, which is hardly a year old, outsold Windows Phone in second quarter, according to Gartner.
"Microsoft and Samsung see the opportunity for dramatic growth in Windows Phone and we're investing to make that a reality", Andy Lees, Windows Phone Division president, says in a statement. "Microsoft believes in a model where all our partners can grow and profit based on our platform".
That model Microsoft wants: Everyone pays for software, and if Google won't collect Android licensing fees, Microsoft is all too willing.
"Through the cross-licensing of our respective patent portfolios, Samsung and Microsoft can continue to bring the latest innovations to the mobile industry", Won-Pyo Hong, a Samsung executive vice president, says in a statement. "We are pleased to build upon our long history of working together to open a new chapter of collaboration beginning with our Windows Phone 'Mango' launch this fall".
Mango -- that is Windows Phone 7.5 -- released to existing WP device owners yesterday as an over-the-air update. As for the long history, Samsung was one of Microsoft's most loyal Windows Mobile licensees until it got all hot for Android.
Samsung joins an increasing number of Android licensees agreeing to pay an Android tax to Microsoft. Casio signed an agreement last week, and Acer earlier in September.
Photo Credit: d3images/Shutterstock