Will you buy Amazon Kindle Fire?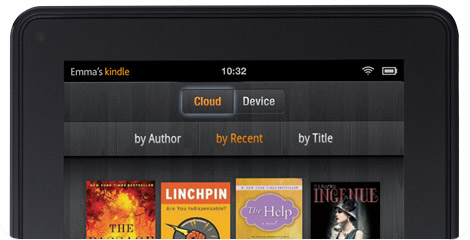 The hottest tablet to debut in months has pretty puny specs. There's no camera, no Bluetooth, no sensors for orientation and no 3G radio. The device runs Android 2.1, but it's customized such your existing apps probably won't run -- and Amazon has developed its own web browser, too. But the $199 price is compelling, and seemingly everyone is talking about it. So I have to ask: Has Kindle Fire set your wallet ablaze? Amazon is taking preorders for November 15 release. As usual you can answer in comments or email joe at betanews dot com. Then there is the poll below; please take it.
I must admit to having a hearty laugh at the news coverage. For weeks, as Amazon tablet rumors mounted, bloggers and journalists posted story after story asserting that the iPad killer was coming -- like some new-found messiah they worshiped sight unseen who would vanquish the Jesus Pad from Apple cultdom. Over the last two days, many of those same sites posted about how "Kindle Fire is no iPad killer". I laughed my ass off. Seriously, there really needs to be some kind rumor-control meter for the Internet.
Kindle Fire most certainly is an iPad sales killer, much as I loathe the overused death-by-another-product term. Amazon has brilliantly blurred the line separating e-book readers and media tablets. That IDC already reports on the devices together, while counting them separately, says much about how the two categories likely will merge in the future. Fire would also be a Kindle e-reader killer, too, but Amazon fixed that problem by offering a $79 model.
Price Advantage
Yesterday, I posted poll: "What price would be low enough for you to buy a media tablet?" As I write, more than 60 percent of respondents would pay $199 or less and 31.5 percent $199. And what does Fire sell for?
Forrester Research analyst Sarah Rotman predicts that "Amazon will sell millions of tablets, and the rapidfire adoption of the Kindle Fire will give app developers a reason, finally, to develop Android tablet apps. Apple's place as market leader is secure, but Amazon will be a strong number two, and we expect no other serious tablet competitors until Windows 8 tablets launch".
However, Forrester predicts Aamzon will only sell about 3 million Fires this year because of the late launch date -- November 15. Oh yeah? But Amazon is taking preorders now and heavily promoting the tablet on its home page. Before the launch event this week, Forrester had put the range between 3 million and 5 million units. My money is the upper end, since preorders are underway now. Still, it's likely to be far behind Apple, which shipped 9.25 million iPads during second calendar quarter.
In a research note to IDC clients, analyst Tom Mainelli says that Fire "has the potential to radically redraw the media tablet market". Price it the key. He explains:
By setting the price of its 7-inch product at $199, Amazon has made life very complicated for the long-list of media tablet vendors who have been trying, and mostly failing, to gain traction against Apple's dominant iPad 2, which starts at $500. One after another we've watched these vendors introduced products at the same price point (or higher). And one after another, with the possible exception of Sony's recently launched Sony Tablet S, we've seen the market respond with indifference. Realistically, even top-tier vendors like Sony, Samsung, and Toshiba must realize that to gain any real traction their 9- and 10-inch products must be priced closer to $300 than to $500...

Neither Microsoft nor its partners have announced future pricing for Windows 8 based tablets, but chances are they didn't expect to be competing with a $200 device. And that's today's price. A year from now when Windows 8 devices ship, it's possible Amazon may well be selling the Kindle Fire 2 at an even lower price.
The Apple Fanclub of bloggers and journalists are rallying behind iPad and chant: "Kindle Fire is no iPad killer". But it is, if the result is that all other tablet prices go down -- leaving iPad between $499 and $829. Apple's tablet will continue to sell well, like the Mac today, but to a smaller, wealthier demographic, while the mass market chooses Fire or one of its many heartier-configured competitors.
Curated Digital Lifestyle
The no-killer crowd doesn't see Kindle Fire as directly competing against iPad 2 because of the huge difference in specs and capabilities, mainly, and the great Apple lifestyle experience. But that may not matter. "Media tablets are additive devices, not replacements for PCs, and that's why media tablet vendors, aside from Apple, have had trouble selling units at $500 and higher", Mainelli opines. "By pricing the Fire below $200, Amazon gives cash-strapped mainstream consumers permission to own a third device (PC, phone, and now tablet) without having to justify its cost by attempting to use it to replace their PC".
Kindle Fire by every measure that matters -- and not just price -- directly competes with iPad 2. Unlike other Android tablet manufacturers, Amazon takes complete control over the entire stack -- software, hardware, cloud services, retail sales and customer support. Fire features an Amazon-customized version of Android 2.x, its own Android app store, music and movie stores, ebook store, web browser and customized media consumption software and services. Sony is closest, followed by Samsung, among Android tablet manufacturers.
This curated approach reminds primarily of, well, Apple. Amazon is creating a curated experience that matches Apple's and exceeds it in some respects. Consumers can buy Kindle books for Fire, but read them on their iPhone, Android handset or other device. They can stream movies, as well as download them; Apple doesn't offer streaming from its store. Same can be said of music, and Amazon allows movies and music on Kindle Fire or other devices. From Apple it's just devices supporting iTunes Store. People buying into the Amazon lifestyle get Kindle Fire plus something else. That's an added benefit not available from Apple.
However, comparisons to Apple makes risky business for Amazon. As independent analyst Ian Fogg observes, Amazon launched Kindle Fire without giving the news media participating in the event real access to the tablet. "This lack of access to the Fire this close to launch is suspicious", he asserts.
Fogg is concerned that Amazon still has bugs to work out -- that, seven weeks from launch, Fire isn't ready. He warns: "If Amazon's Kindle Fire isn't the slickly executed product that everyone is expecting then all of the current forecasts are off. Like Apple, buyers expect Amazon's digital products to be as smooth as Amazon's mail order customer service. If not, well, Amazon better have a strong version two on the way".
Gulp. I preorded? Did you? Or do you plan to? Please respond in comments below and answer the poll above.