Napster's finally dead: Rhapsody to acquire service/subscribers from Best Buy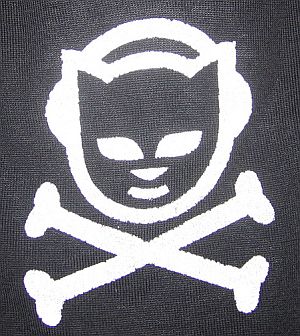 Subscription music service Rhapsody announced on Monday that it has signed an agreement to acquire Napster from Best Buy. Though financial details were not disclosed, Rhapsody said it will acquire Napster and its subscribers and assets, which will merge into Rhapsody, and Best Buy will receive a minority stake in the service in exchange.
Best Buy purchased Napster and its 700,000 paying customers three years ago for $121 million, after the trailblazing peer-to-peer file sharing service converted into a legal, legitimate for-pay music service. One year after the acquisition, Best Buy slashed Napster's subscription price to just $5 per month to make it more attractive to consumers.
"This is a 'go big or go home' business, so our focus is on sustainably growing the company," said Jon Irwin, president of Rhapsody in a statement on Monday. "We're excited to welcome Napster music fans to the best on-demand music experience anywhere. Our new members will have more places to connect to the music they love and to discover new favorites, guided by Rhapsody's rockstar editorial team and the tastes of other Rhapsody members via our innovative social features."
Five years ago, the music industry looked to subscription music services as a potential crutch to prop up their profits that had been crippled by the popularity of downloading and filesharing for more than a decade.
Though they only constituted a small piece of the music industry's overall profits, Jupiter Research in 2008 predicted subscription services would double by 2013 to around $1.16 billion.
Naturally, this somewhat generous prediction took place before Spotify hit the scene.