Apple iCloud takes to the skies October 12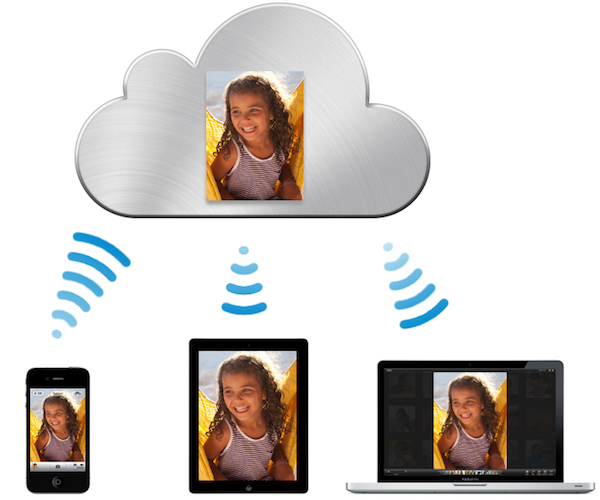 As the Friendly Giant used to say: "Look up, look waaaaay up!" Today Apple officially launched iCloud, its provocative synchronization service, during the "Let's talk about iPhone" event. The new service is available to all supported devices running iOS 5 or Mac OS X. Apple also launched iOS 5 today.
Today's launch event is a crucial coming-out party for Tim Cook as new CEO. He replaced Steve Jobs in August. Jobs is legendary for the so-called "reality-distortion field", a seemingly hypnotic effect where Apple's cofounder makes almost any new product announcement magical. Jobs is a master of selling aspiration, of making people, well some, believe that Apple's new this or that will make their lives better. Cook has presented before, but never with so much expectation -- or anticipation -- around him.
Jobs is a tougher act to follow. During his last public presentation for Apple, Jobs introduced iCloud during the Worldwide Developer Conference in June. Surprisingly, Cook chose not to follow Jobs, letting Eddy Cue, Apple's senior vice president of Internet Software and Services, present iCloud. The service will be available on October 12, concurrent with iOS 5.
iCloud has differentiating characteristics that make it an easy pitch. Most other personal cloud services, such as DropBox, are about storage, and users must upload their stuff to the Internet. In contrast, iCloud is a synchronization service for pushing data out to users' iOS-connected devices. Apple does away with the manual processes of uploading or downloading content. iCloud does most of this work automatically, and it's designed to push content to devices rather than hold it in the cloud. Apple has taken a better approach to sync by focusing on its fundamental benefit to users: Simplicity.
The sync service pushes email, contacts and calendars -- like predecessor MobileMe -- and offers online data storage. But there's much more, such as synchronization of applications or digital content like music and movies purchased from the App Store across devices. It's unsurprising that Apple would take a sync-across devices approach. After all, the company generates most of its revenue from selling hardware, not offering cloud services.
To date, Google has been the sync leader, but with as much pull as push. For example, to stream content from Google Music, users must upload it first. By comparison, Apple's cloud scans the computer and then makes content available to all supported-iOS devices (there's a $24.95/year fee).
The push sync story is compelling in other ways. iCloud also stores documents in the cloud and automatically syncs them among devices. It's a different approach from Google, which stores documents in the cloud and keeps them there.
Apple hasn't really emphasized another important iCloud benefit, perhaps because it so overcomes a shortcoming. Sync was iTunes' killer feature from release of the first iPod in October 2001. Over time, iTunes became Apple's major sync hub, but it was the wrong place -- particularly for corporations looking to manage iPads and iPhones. Apple's music player has been an antiquated, legacy synchronization hub for far too long. The new service puts sync where it belongs -- in the cloud and available to any device and without iTunes required.