You can have iPhone 4S, I'll take Samsung Galaxy S II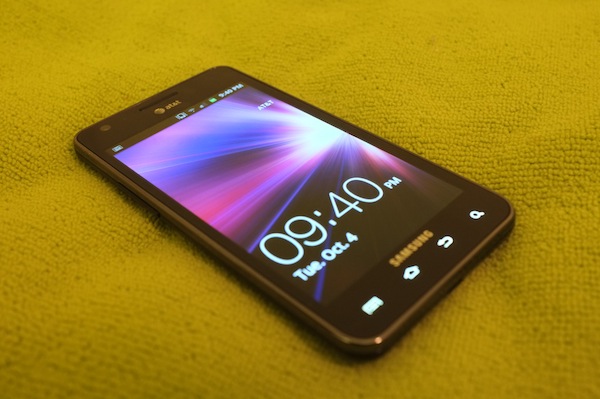 I suspected for some time that rumors of iPhone 4S were correct. That meant, based on past Apple release schedules, the new handset would be more evolutionary than revolutionary and likely nothing more than catch-up to newer Android models from HTC and Samsung. So on Sunday, while the InterWeb filled with excitement and speculation about iPhone 5, I trucked over to AT&T and bought Samsung Galaxy S II, which went on sale that day.
Apple announced iPhone 4S yesterday, and I have no regrets choosing the S2. I have absolutely no interest in Apple's new handset and wouldn't if I still owned iPhone 4. For Android users tempted by Apple marketing, don't be. Nexus Prime is coming, and Galaxy S II is here now. It's an exceptional smartphone by most every measure. With iPhone 4S, Apple is the innovation follower, not leader here.
Not that I'm surprised. Yesterday afternoon, my colleague Tim Conneally writes: "Judging by this season's iPod refresh, unveiled on Tuesday, Apple isn't trying to change anything about its market-leading portable media players yet". Later chat to Tim: "I could plagiarize your first two paragraphs to describe iPhone 4S". I chose to quote him instead, but the same observation applies to iPhone 4S. There isn't much new here. Apple is following where others have tread.
Incremental Improvements
In March, I explained why iPad 2 isn't so radically different from the original. Apple follows a longstanding pattern: A showstopping product debuts with modest hardware features but something else nevertheless killer -- something people want, or think they do. Apple then iterates -- incrementally improves -- the product over time. The process is essential to maximizing margins. So the original iPhone was good and the 3G better, 3GS better still and the 4 much better, by iteration.
Actually, iPhone 4 qualifies as a major redesign, resetting the incremental process at a higher level and starting it over. iPhone 4S clearly follows the approach of incremental development, by offering small improvements with substantial benefits, without dramatically changing basic form and function. It's the approach I expected, which is major reason for my ignoring the much crazed iPhone 5 hype and rumors.
Please read counterpoint: "I'll buy the iPhone 4S, and so should you"
Not surprisingly then, iPhone 4 and 4S are nearly indistinguishable at first glance. The case designs are identical, screen sizes are the same and display resolution and pixel density are unchanged as are overall device functions. But as analyst Ian Fogg points out in a comment to one of my Google+ posts: "There is new hardware. Everything about the iPhone 4S is new apart from the screen and industrial design. It has new dual mode radios, new chipset and baseband, new dual-core CPU, new dual-core graphics, larger 64GB capacity option [and more]".
Catch-up and Copycat
But there's more than the typical incremental improvement process here. Android and Samsung's Galaxy S series lept ahead of iPhone and iOS. In July, I identified five things that iOS borrows -- my polite way of saying copies -- from Android. That's the short list.
While Apple files patent and other intellectual property claims against Samsung, iPhone 4S reveals the real copycat right down to "S" in the product name. It's iPhone 4S pitted against Galaxy S II. This kind of confusing competitive product naming has gone on for years, particularly around similar version numbers. Apple is but one of many vendors doing this.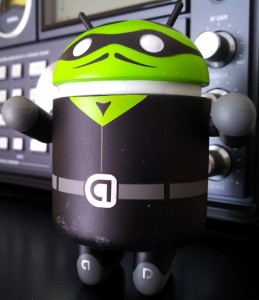 Meanwhile, Apple has chosen to catch up to competitor features. So like the S2 and some other high end Android smartphones iPhone 4 features an 8MP camera that seemed simply amazing during yesterday's launch event -- but in reality not so remarkable. Apple marketing chief Phil Schiller touted the 8-megapixel camera that produces 3264 x 2488 pixel images that can be printed 8 X 10. Oh yeah? The S2 camera also is 8MP and produces same resolution images that can be printed the same. In a brilliant marketing move, Schiller compared time to first shot -- 1.1 seconds for iPhone 4S and 2 seconds for Galaxy S II. That comparison avoids the stickier issue of photo quality. Now why is that?
Galaxy S II is loaded with some surprising photo features, such as adjusting focus to macro or face detection, setting exposure compensation, choosing ISO (auto to 800), enabling blink detection or changing focus point (by dragging with your finger), among other features. The smartphone shoots 1080p video, another catch-up feature for iPhone 4S. Both phones come with photo- and video-editing software. I snapped the quick shot of the Android collectible using the S2 camera.
Both phones have dual-core processors, robust graphics capabilities, capacitive touchscreens and high-resolution displays. Like its predecessor, Apple's Retina display has 960-by-640-pixel resolution at 326 ppi. The S2's resolution is less -- 800 x 400 at 218 ppi. However, Samsung's proprietary Super AMOLED Plus display is brighter and produces richer contrast and more vivid colors. There is simply no comparison which display pops when the Galaxy S II sits alongside iPhone 4.
Geek Nirvana
Apple finally supports pseudo-4G on iPhone; 4S' top bandwidth is 14.4Mbps, or double its predecessor. But my Galaxy S II can do 21Mbps and the T-Mobile model twice that. Apple's and Samsung's smartphones are both rated for 8 hours continuous talk time. S2 battery life is exceptional, and in my two days use significantly longer than iPhone 4. There's another catch-up feature.
iPhone 4S has Bluetooth 4.0, which is a nicety. The S2 is considerably larger because of its display (4.27 inches compared to 3.7 inches for iPhone 4S) but lighter. Some people are enamored by iPhone 4's Siri voice command/interaction feature. Android has had voice dictation and command capabilities since before iPhone 4 shipped in summer 2010. It's another catch-up capability.
The point: Galaxy S II is as good or much better than iPhone 4, which major features play catch-up or copycat. The T-Mobile model, which goes on sale October 12, might be the best smartphone available, with its 1.5GHz dual-core Snapdragon S3 processor and other features. This Engadget headline makes the point: "Samsung's Galaxy S II for T-Mobile proves that unicorns do exist". Engadget got a review unit; I didn't. But I could say the same about the AT&T model, which is fast and fluid -- really unbelievable.
I haven't enjoyed using a cell phone this much or had such a "wow" experience in years. The original iPhone would be closest. I'll explain more in my upcoming review why Galaxy S II is so good. CNET gives the AT&T S2 "editor's choice", by the way.
I even like Samsung's TouchWiz UI, which adds lots of color and freshness to stock Android, without slowing it down -- to my surprise.
While unboxing and using Galaxy S II for the first time, I had such a laugh thinking about Apple accusing Samsung of copying iPad and iPhone. The S2 and iPhone 4/4S don't look alike, by styling, design or size -- and most certainly not by user interface. TouchWiz is colorful and distinctive compared to iOS. Then there are the many customization features exposed by Android or TouchWiz not available to iPhone users.
I've achieved geek nirvana using Samsung's flagship smartphone. Enjoy your life with the Pod people. I aspire for something more. You can have iPhone 4S, I'll take Galaxy S II.
Photo Credits: Joe Wilcox