Does easy iPhone 4S preordering mean nobody is buying?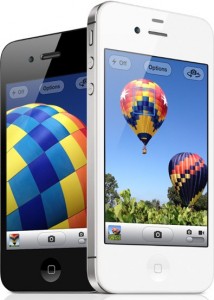 After a rocky and even delayed start for iPhone 4S pre-ordering, a check by Betanews with the online stores on the Apple, AT&T, Sprint and Verizon websites show a much smoother process. At all three sites, delivery dates still remained at the October 14 launch date first announced on Tuesday.
It certainly was not smooth sailing this morning, though. All four sites experienced issues as Apple aficionados rushed to stake their claims to iPhone 4's successor, in some cases taking the sites down completely.
Apple's online store was "down for updates" until about 3:41am ET, some 40 minutes after the intended start time. AT&T's online store at first did not list the iPhone 4S available for pre-order, and then activated the pre-order link without the actual phone being available before finally ironing out its issues around 4:00am ET. Sprint's website crashed shortly after 3:01am ET and was intermittently available for much of the next hour, frustrating users.
The winner here? Verizon: the carrier actually opened up pre-orders a bit earlier than the announced start time, and experienced few periods of downtime during those opening minutes.
As of noontime on the East Coast, all sites appeared to have ironed out their issues and were operating normally save AT&T, which still seemed slow. Regardless, this was a definite difference from the pre-ordering for the iPhone 4 in June 2010. AT&T and Apple could not cope with the overwhelming demand and the process was a chore for much of the first day.
Given that, there are several plausible explanations for why pre-ordering for the iPhone 4S has gone quite a bit smoother this time around.
1. There is just not much demand. This is the reason most iPhone 4S critics will bring up first. The device is indeed an incremental release despite the significant enhancements to the iPhone's innards, intended to capture the millions of AT&T 3GS customers who have been long out of their contracts and are eager to upgrade. Add to that the fact that many were looking for a more drastic redesign, and it results in less demand.
2. Demand is spread out this time. Using the iPhone 4 pre-order process as an example, there were only two outlets where you could get the device: Apple and AT&T. Now, there are four. This would lessen the demand on any one site (except for Apple obviously), and spread it out.
3. The carriers have simply gotten good at this. The phone pre-order process is nothing new to any of these carriers. But for AT&T as well as the other carriers, they all have done this many times before with other devices as well. It should be much easier for them to keep their websites up based on their previous experiences.
It is quite likely that no one particular reason can explain why consumers are having an easier time getting their hands on an iPhone 4S. The best gauge of device sales in relation to past devices may actually come from the ship dates: when Apple or the carriers can no longer guarantee the device to arrive by October 14.
So far, all sites can "guarantee" delivery by that date.
Looking to pre-order your own iPhone 4S? Here's the direct link to the pre-ordering pages for Apple and each of the carriers.
Apple
AT&T (existing customers should pre-order through My AT&T)
Sprint
Verizon