Is 'Hawaii 5-0' one long Microsoft commercial?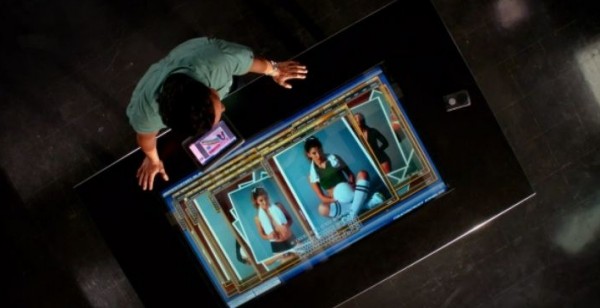 Product placement is the ultimate in marketing. It's relatively cheap -- that's assuming the company pays anything at all -- the value worth millions in potential sales and/or savings paying for actual advertising. Why pay for a 30- or 60-second TV commercial when your product can be part of the show? Or on CBS cop drama "Hawaii 5-0" be one of the stars of the show?
I've been pondering writing about Microsoft's product placement since 5-0's first season aired (season two started last month). The program's actors routinely use the company's big-ass table -- that is Surface -- and Bing to search from Windows Phone. But this week, in episode "Ma'ema'e", Windows Live SkyDrive joins the active placement of Microsoft products -- or cast, if you will.
It's not unusual to see products placed on TV shows or films. "New Trends in Product Placement", an early 2007 UC Berkely paper written Lilia Gutnik, Tom Huang, Jill Blue Lin and Ted Schmidt, identifies trends in the mid-Noughties:
In the 2004-2005 television season, over 100,000 product placements were embedded in the broadcast networks alone: ABC, CBS, NBC, FOX, UPN, and the WB. The product placement market is growing rapidly; the value of the industry in 2005 is estimated at $4.24 billion. This figure includes barter, where the use of the product is the payment for the placement, and gratis, where the product's placement enriches the storyline or amplifies the character's profile.
Product placement is even bigger business today. According to Nielsen, product placement among 12 major networks during primetime, rose 22 percent from 2006 to 2010. Its value is even greater when people can record programs on DVRs and fast-forward past the commercials.
For years, the Apple logo has been a staple on television and movies. Apple has a longstanding product placement program that is so successful the company often doesn't pay. Apple gets gratis placement, perhaps because its products are popular among the creatives making the shows/film and because the tech looks so good -- they have camera appeal. Two things worth noting, I'm seeing more Apple laptop placements where the logo is covered and the products are typically used passively.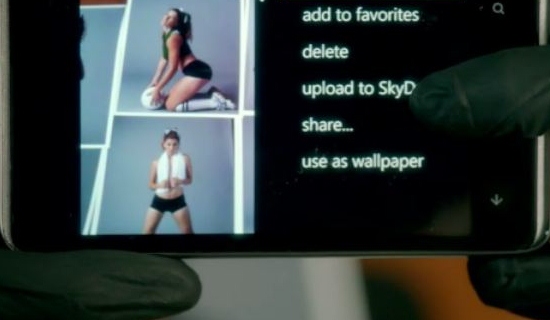 What sets "Hawaii 5-0" apart from most other TV shows is how the products are placed -- and, more importantly, how actively characters are engaged with the objects. In this week's episode, Steve McGarrett tells Danny "Danno" Williams to upload photos to the SkyDrive -- that's Microsoft's online storage service -- and he does, using a Windows Phone handset to snap and send them. The scene immediately cuts back to 5-0 headquarters where the photos are viewed on a Surface Computer and the young woman in them is identified. This is much more than product placement. It's product engagement.
Something else: McGarrett's laptop has a prominent Windows logo on the back. It's hard to miss. The point: Microsoft tech owns this show, and its products are as much actors in the drama as the human stars.
Then there is the DVR advantage. Someone might fast-forward one of the new Microsoft family commercials, but how many will skip Danno uploading photos of a scantily-clad female volleyball player to Windows Live SkyDrive?
The product placements aren't exclusive to Microsoft, just the degree of interaction. "Hawaii 5-0" has plenty of them. During May 2011 -- the end of the 2010-11 primetime viewing season -- there were 26 product placements on the cop drama, according to Nielsen, putting it tenth. "Celebrity Apprentice" had 145 and "American Idol" 127, but they like most of the others were reality shows. Only one other non-reality program had more product placements than 5-0: "Friday Night Lights".
I dunno what it is about "Hawaii 5-0", which is a remake of the 70's show I watched as a kid. The plots are obvious (I knew Kono was working undercover to get bad cops three episodes ago); the acting (or perhaps just the dialogue) is laughable; and dramatic tension might enthrall six year olds. Or perhaps retirees. I've long viewed CBS as the network for old folks (CBS can't over-excite aging hearts). My fav networks are Fox, CW, TBS and TNT. But somehow I can't stop watching "Hawaii 5-0". Perhaps the actors all look so damn good, or Hawaii is such an exotic setting -- although with all the murder, drug trafficking and other mayhem (Hey, someone killed the governor and framed McGarrett in the season one cliffhanger), the islands don't look like such a great place to settle down.
For Microsoft, this show is invaluable, because each week its products are actively used by the handsome actors in the exotic setting. The subliminal connotation is cutting-edge tech, something Surface evokes more than any other Microsoft product on the show. I've got to say that if real law enforcement would be way more efficient if able to capture and analyze information as fast as the cops on 5-0 using surface. If only cops had the same tools in real life as they do on television.
So when will Danno use Office 365 on "Hawaii 5-0", or has he and I missed it?