Barnes & Noble debuts new Nook Tablet, longshot competitor to Kindle Fire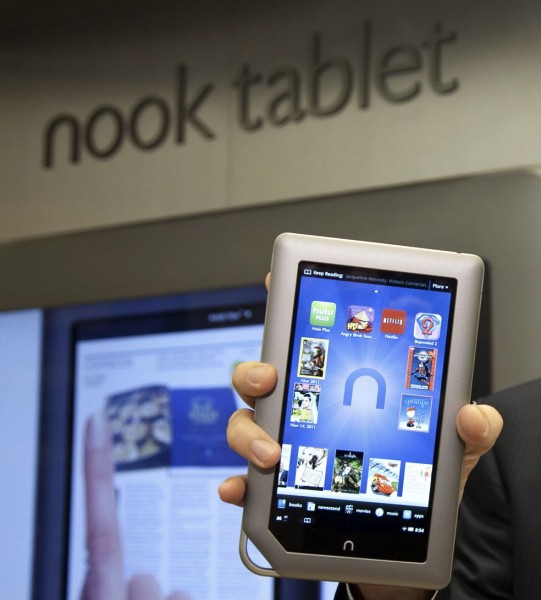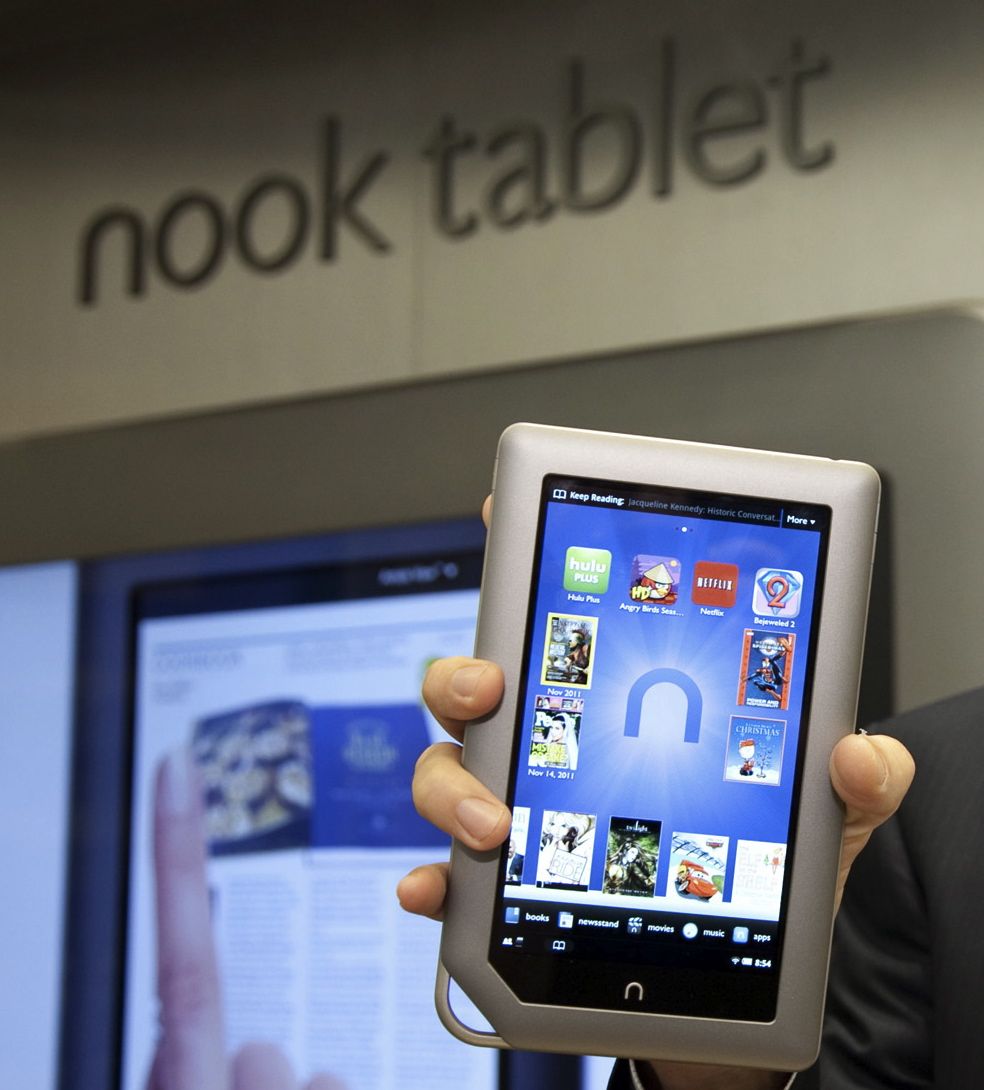 Book retailer Barnes and Noble on Monday unveiled the third generation of its Android-powered Nook e-reader, the Nook Tablet. Nearly identical in appearance to its predecessor the Nook Color, the Nook Tablet is designed for improved multimedia consumption to better compete with Amazon's new Android tablet, the Kindle Fire.
The Nook Tablet has a 7-inch IPS touchscreen display, a 1GHz dual-core processor (currently of undetermined brand,) 1GB of RAM, and runs Android 2.3 (Gingerbread.)
It offers 16GB of onboard storage (double the built-in storage of the Nook Color) and supports microSD cards up to 32GB in size. Barnes and Noble says the Nook Tablet also has a better battery life than its predecessor, with an estimated 11.5 hours of use over the Color's eight.
With a pricetag of $249, the Nook Tablet is available for pre-order today, and it is expected to ship almost immediately, landing in stores and in homes "late next week."
The Nook Tablet, like Amazon's Kindle Fire, falls under the banner of "media tablet," while the Nook Simple Touch and Kindle lines are squarely in the e-reader category.
So Barnes and Noble is positioning the Nook Tablet as a superior device upon which to consume audio and video…not just e-books. It comes with Netflix and Hulu Plus apps built in, and will eventually also have Flixter with UltraViolet for movies and TV.
But it is worth noting that the competition between Barnes and Noble's Nook and Amazon's Kindle product lines isn't so much about the end user hardware as it is about the content that is available to users and the content distribution architecture behind it.
Barnes and Noble is a bookstore, specializing in, you guessed it, books. It does not have its own system for distributing streaming video or mp3s like Amazon does with the Kindle Fire.
However, it does have the Nook Cloud service, which powers Nook's device/app sync and integration, but this was not covered in much depth by Barnes and Noble at its press conference on Monday. It also has the Nook Apps store, for user-installable apps, but it is tiny in comparison to the Android Market and even to Amazon's Appstore.
The Nook media tablet line has thus far been quite popular as a source of affordable Android tablets. It enjoys a certain cachet because it can easily be rooted for expanded functionality, but it isn't known for a particularly powerful out-of-the-box experience, especially because it lacks access to the official Android Market and unauthorized third-party apps. So it faces formidable competition from Amazon's Kindle Fire, which is $50 cheaper and has essentially everything it needs under Amazon's own roof.