Adobe puts full support behind HTML5, leaves Flash to standalone mobile apps

Adobe Flash, as a mobile browser plug-in, is finished.
Today, Adobe Vice President and General Manager of interactive development Danny Winokur announced that Adobe is ceasing work on Flash Player for mobile devices after the release of Flash Player 11.1 for Android and BlackBerry PlayBook.
Moving forward, Flash in mobile devices will be exclusively for standalone apps. Adobe will continue the course it laid out with Flash Builder and the Flex Framework, where Flash is used to package cross-platform mobile apps with Adobe AIR. The company is expected to release an update for Flash Builder and Flex in the not-too-distant future.
Within the browser, however, Adobe has fully committed to supporting HTML5.
"Over the past two years, we've delivered Flash Player for mobile browsers and brought the full expressiveness of the web to many mobile devices," Winokur said. "However, HTML5 is now universally supported on major mobile devices, in some cases exclusively. This makes HTML5 the best solution for creating and deploying content in the browser across mobile platforms. We are excited about this, and will continue our work with key players in the HTML community, including Google, Apple, Microsoft and RIM, to drive HTML5 innovation they can use to advance their mobile browsers."
Winokur's mention of exclusivity is a reference to Apple's lack of support for Flash in iOS, a position Apple very publicly and very emphatically took more than two years ago. But the decision to retire Flash Player for Mobile isn't the result of Apple's decision so much as the maturation of HTML5.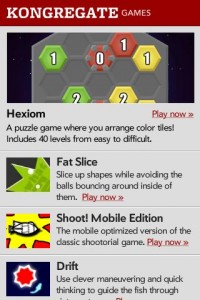 Now that support for HTML5 technologies has become a mostly standard part of browsers both mobile and desktop, Adobe says it is going to work with the W3C and WebKit to apply its expertise in advanced graphics on HTML5, much like it did with CSS shaders.
In the developer realm, Adobe recently pushed out the third preview of its Edge HTML5 editor, a tool which brings HTML5, JavaScript and CSS development into a Flash-like timeline environment.
By eliminating its efforts on Flash Player for mobile, Adobe has cemented its position in the mobile world as a reflection of the overall developer climate of the last couple of years: either you make a standalone app, or you develop an HTML5 Web app.
Adobe's got both of those ends covered.