Can you return iPhone 4S?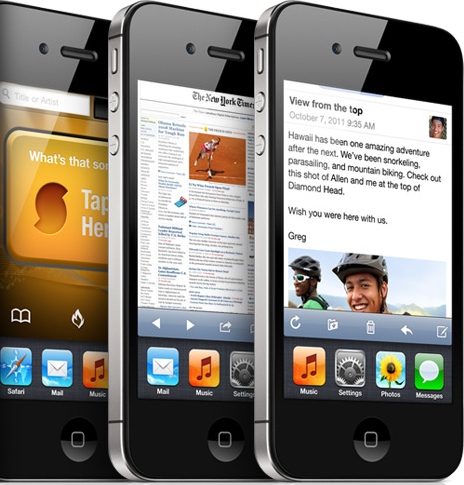 It's the question everyone who preordered or purchased on launch day and is having battery-life problems should ask. That's because the 30-day return window closes in two days and may already have passed for others.
A friend of mine, Sebastian, called this morning to tell me that he had arranged return of his iPhone 4S. He's displeased with battery life -- "five hours, not even a full day. If a phone doesn't work as a telephone it's worthless, it's a brick". Since he was contract-free before ordering iPhone 4S, he hasn't seen meaningful battery-life improvements from iOS 5.0.1 and there are enticing LTE alternatives, Sebastian wants to get out from the new two-year commitment while he can. But doing so proved arduous, although it looks like he succeeded. You might not be so lucky.
Had Sebastian not phoned, I probably wouldn't have realized the dilemma many other iPhone 4S early adopters face. I'll continue with his story and add what I learned from calling Apple stores today. Sebastian expected an easy return. He called his local AT&T store first, since the return also involves resetting the two-year contract commitment. There a rep told him that because he preordered the phone, the 30-day window had passed. For him, October 7 and not 14 ends the buyer's remorse period, he was told.
Sebastian persisted, calling his local Apple Store, which refused exchange for the same reason and also because the phone was purchased online. The store referred him to Apple online sales, where a different rep said the phone could be returned, but must be received by November 14. He received information to return his iPhone 4S and for the process needed to later inform AT&T so that he can get the two-year contract reset to zero.
Sebastian emphasized that had he not engaged a new two-year contract on a phone with "terrible battery life" he might have waited longer. Then there is the allure of faster data. He lives in the Washington, DC area, where AT&T started LTE service on November 6. Without iPhone 4S, he's out of contract, which lets him consider Verizon. The carrier offers 7 LTE smartphones, and the number will be nine by month's end (AT&T has but two).
What Apple Stores Say
I got to wondering: What about everyone else having iPhone battery-life problems? Apple claims a software bug is causing some iPhone 4S batteries to drain fast. But what if it's not? That's a question to ask with reports flooding from iPhone 4S complaining the problem persists even after installing iOS 5.0.1, and that there are new ones. What if this is a design flaw, on the order of Death Grip, where Apple placed the 3G antenna where most people's palms would touch the metal band and block the signal? Early adopters have scant time to return their Apple phones. The 30-day window from iPhone 4S launch closes Monday, a mere four days after Apple dispatched the software update that's supposed to fix battery problems.
I called Apple retail stores this morning to get some answers. I won't say which ones to protect employees should managers get flack from corporate. At the first store, an Apple specialist told me that "the date you received it" determines end of the 30-day return window, not order date. I gave battery-life problems as reason for returning iPhone 4S. He encouraged me to do a full restore and to bring in the phone for diagnostics. "I'm sad you're not happy with it". I asked what if I waited longer than 30 days to return the phone. "Yeah, after the fourteenth, you're stuck with the two-year contract".
By the way, Apple Store now uses a Siri-like voice assistant (male, though).
Another Apple Store gave different information. There the Specialist said the 30-day return period closes from the date on the receipt -- "when they processed your order", meaning "when they charged your credit card". If she's right, then the grace period has passed for many people who preordered and persistence got Sebastian an exception. I called him back: His order date on the receipt is October 10. I asked the specialist if iPhone 4S could be returned to Apple Store. "You have to return it through the online store if you purchased through the online store", which is consistent with information given my friend.
A third Specialist also said order processing date but suggested I call Apple Store Online to be sure. I did. The helpful woman there said the 30-days starts from the date the phone was received. "You called just in time. There's another two days".
But is that enough time? Many people may not yet have installed the update Apple promises will fix battery-drain problems. Many people complain problems persist after the update. Do they wait it out and hope Apple remedies the problem or return the phone while they still can?
Keep in mind Apple never resolved Death Grip via software update. Wrapping an Apple Bumper or case around iPhone 4 fixed the problem for many people, by keeping their hands from touching the metal band. But the design flaw remained. What if this is a design problem, such as how the two-antenna design switches between 3G and HSPA+ to get a signal, thus draining the battery faster, that may or may not be resolved with a software update?
Apple issued a statement yesterday: "The recent iOS software update addressed many of the battery issues that some customers experienced on their iOS 5 devices. We continue to investigate a few remaining issues". That's admission the issue is ongoing and unresolved.
You can return iPhone 4S. But if you preordered or purchased on launch day, October 14, you have this weekend to decide whether to keep the smartphone or return it to Apple.