Google Music launches -- 320Kbps MP3s, free plays from Google+ and artist direct sales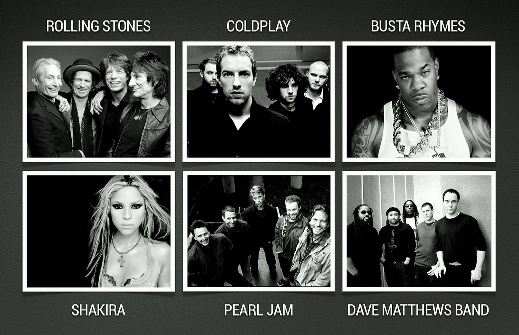 Late this afternoon, Google Music officially launched in the United States, ending a limited beta that started in May. The service differentiates from others by emphasizing mobile devices and by providing free full song or album plays when shared. Google will sell music from Android Market, where it also offers ebooks and movies. The search and information giant encodes tunes as 320Kbps MP3s, surpassing Apple's iTunes and other digital music sellers.
One million people participated in the invitation-only beta, streaming 2.5 hours of music every day. Google distributed 100 million free songs during the beta. Until today, Google Music was little more than a storage locker for tracks people already owned. Now users can buy tunes, too.
Google Music streams songs to supported devices -- Android phones, Macs and Windows PCs -- running the search giant's software. Users also can "pin" songs, so they download to their phones. Google Music desktop software syncs users' personal music from their Mac or Windows PC to the cloud.
When the music beta debuted six months ago, Google said pricing for online storage would be announced when launched. "The service will continue to be free" -- up to 20,000 songs, Google's Jamie Rosenberg explains. "Other cloud services think you have to pay for music that you already own".
Rosenberg describes Google Music as a "full end-to-end service. It's about the cloud, about the web and about mobile".
Users of the service will typically pay using Google Checkout. T-Mobile subscribers will soon be able to pay through their phone bills. Pricing is comparable to iTunes, for singles, typically 99 cents or $1.29. However, many albums are a little less, like AmazonMP3, at $9.49. That said, prices are variable, similar to competing stores.
Buyers can purchase from computer or Android phone. Google Music Android app is available for immediate download, for people wanting to buy right away. The company will dispatch the updated app to Android 2.2 and above devices over the next few days, also updating Mac and Windows PC software.
The new music service is tightly woven to Google+. It's "social in a deeply-integrated way", Rosenberg says. When Google+ users share music, recipients in that Circle get one free play from their stream. That applies to albums as well as single tracks. Normal preview length is 90 seconds. Sharing is one way to improve music discovery.
Google has obtained rights to 13 million tracks, 8 million of which are currently available. The search and information giant hasn't secured licensing deals with all major labels. However, EMI, Sony and Universal Music Group, plus a bunch of independents, are on board. These include: Matador Records, Merge Records, Naxos, XL Recordings and Warp Records. Google claims songs from 1,000 labels are available.
Google also is working around labels, if you will, by allowing musicians to sell directly through the store via the "Artist hub". Registration is similar to that for Android developers, and like them artists keep 70 percent of revenues. Artists set up their own music page, write the bio, set attributes and metadata for tracks and, of course, upload music. Artists also will be able to sell music alongside videos on YouTube.
The new music service launches with some enticing exclusives. According to Andy Rubin, Google's vice president of mobile:
I have about 12,000 songs uploaded to Google Music and will begin testing the officially launched service tonight. Oh, the sacrifices we make for readers!