Nokia Lumia 710 Windows Phone comes to T-Mobile USA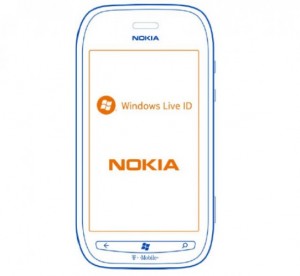 T-Mobile is the first stop in the United States for Nokia's Windows Phone line, as a Federal Communications Commission filing and an invite sent to the media confirm the nation's fourth largest carrier plans to bring the Lumia 710 to its network. The FCC filing can be seen here.
The 710 sports a 3.7-inch screen and 1.4 GHz Qualcomm processor with 512MB of RAM. It has 8GB of on-board storage and integrated 5-megapixel digital camera. Nokia produces GSM and WCDMA models, running Windows Phone 7.5.
The Finnish handset maker debuted the Lumia 710 along with the higher-end Lumia 800 at a press event in October. At the time, Nokia announced no US carrier partners. The 710's proposed manual filed with the FCC clearly shows a T-Mobile logo on the phone, which jives with other information uncovered this week.
Both companies are sending invitations for a joint event to be held in New York on December 14. The layout of the invite itself is reminiscent of Windows Phone's tiled interface, which suggests they are preparing to officially launch the Lumia here.
Pricing is unknown, nor whether the Lumia 800 is headed to the carrier: so far the required filings with the FCC have not yet appeared.