FBI denies FOIA request about its alleged use of Carrier IQ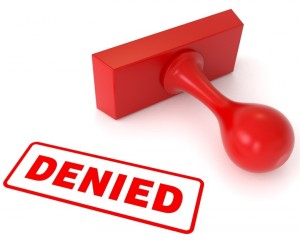 Carrier IQ is once again making headlines, this time over reports that it is giving information to law enforcement. Complicating matters more, the FBI denied a Freedom of Information Act (FOIA) request last week asking about its own use of Carrier IQ technology, saying the release of such documents "could reasonably be expected to interfere with law enforcement proceedings".
The FBI's admission in the letter that documents do exist raises concerns that Carrier IQ is using its technologies more than just for customer experience purposes, but actual spying as it is being accused of by many pundits. The company is moving quickly to quell this latest round of criticism.
"Just to clarify all of the media frenzy around the FBI, Carrier IQ has never provided any data to the FBI", the company says in a statement.
While some may want to jump on the Carrier IQ bashing bandwagon quickly, the company may actually be telling the truth. Are some reading too much into the FBI's denial? Here's a possible explanation.
Sen. Al Franken (D-Minn.) has already launched a Congressional inquiry into the activities of Carrier IQ, asking the Federal Trade Commission to get involved. This may be the reason for the denial over "law enforcement proceedings", rather than actual use of the technology by the FBI.
The actual answer may be more convoluted, though. A Carrier IQ source told VentureBeat that any request by law enforcement is forwarded to the carriers, since they own the data and not the company. Thus, Carrier IQ may have had contact with the FBI and others, but does not deal with them directly.
"Carrier IQ's data is not designed to address the special needs of law enforcement", the source tells VentureBeat's Jolie O'Dell. So we're essentially back at square one, still unsure if law enforcement is actually spying on us thanks to Carrier IQ.
Amid all this, the company is attempting to get on offense by publishing a 19-page document on its website detailing its technology. The document lists the metrics that Carrier IQ shares with its clients, and stresses its purpose as a network management tool.
"Carrier IQ has built software that allows Network Operators to better understand how mobile devices interact with and perform on their network", it reads in part. "Today our technology is used in two specific ways: network management and customer care".
It repeatedly points out -- often in bold text -- that the information captured are actions and not content. It states further than the log file shown by Trevor Eckhart "is a result of debug settings remaining in production devices and should be classified as vulnerability".
Carrier IQ at the beginning of the report even goes as far as to thank Eckhart for his work, someone it sent a cease-and-desist letter threatening legal action to just a few short weeks ago.
Photo Credit: martan/Shutterstock