Apple is a patent troll now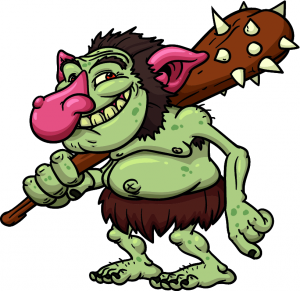 In August, I called Apple a "patent bully". Whoa, was I wrong. Apple is a patent troll of the worst kind, if reports from Australia are true. Apple is filing a claim alleging that Samsung violates 10 patents for smartphone and tablet cases. Right, not legal cases but the skins you wrap your devices in.
Have you seen Samsung's device cases? It's one thing to assert Galaxy Tab looks like iPad 2, but Samsung device cases are petty generic, and I've got pictures to prove it. Wow, what amazing innovations are Apple trying to protect? Has Apple invented some new stitching technique? Developed leather that won't offend vegans? Wrapped iPhone in Bumpers that diminish an antenna design flaw? (It's yes to the last one.)
Apple's renewed Samsung attack comes after an appeals court overturned a preliminary injunction barring sales Of Galaxy Tab 10.1. There's something seemingly spiteful, if not desperate, about a case against cases. There was an incident this past summer about an iPad 2 Apple Smart Cover knock-off made for Tab 10.1. But Samsung didn't produce the case and says it never authorized it. From a July statement:
As a general practice, Samsung Electronics reviews and approves all accessories produced by partners before they are given the "Designed for Samsung Mobile" mark. In this case, approval was not given to Anymode for the accessory to feature this official designation. We are working with Anymode to address this oversight and the product has already been removed from the Anymode sales website. The product has not been sold.
So that leaves the cases Samsung actually sells. For Galaxy Tab 10.1 there are but two, a book cover case and pouch. Neither looks anything like Smart Cover, which is the only Apple-branded case currently for sale. Samsung sells 23 smartphone cases or shells, all but one for older generation Galaxy S phones. There is a pouch for Galaxy Nexus, which looks nothing like Apple Bumper.
Suing over generic device cases like Samsung's is simply laughable. Apple CEO Tim Cook should be embarrassed by his lawyers Down Under, and here in the States. Eleven days ago, Jason Kincaid, writing for TechCrunch revealed: "Apple Made A Deal With The Devil (No, Worse: A Patent Troll)". TechCrunch caught Apple transferring patents, through a third party, to Digital Innovations, presumably to sue other companies. That way, Digital Innovations does the dirty legal work, thus protecting Apple's image. Virginia-based DI has been called a patent troll by many.
Which is? "Patent troll is a pejorative term used for a person or company who buys and enforces patents against one or more alleged infringers in a manner considered by the target or observers as unduly aggressive or opportunistic, often with no intention to further develop, manufacture or market the patented invention", according to Wikipedia, and it's a good description. Digital Innovations' business is about collecting patents, presumably to sue and not to invent anything.
What about Apple? The Cupertino, Calif.-based company makes lots of things. Device cases haven't been a high priority -- that's gravy for third-party partners. Where Apple has made cases, they look nothing like the generic stuff Samsung sells. From the alleged infringing products to the extent of innovations (hey, we're not talking A5 chips here but leather and lace) to the timing (after Apple's butt whacking down under) to the likelihood Apple will ever produce generic black, leather cases for its products, the company meets the definition of patent troll.
You tell me, do the Samsung cases below look any different from thousands offered by other vendors or anything like so-called Apple innovations? Comments await your answers.
Art Credit: Memo Angeles/Shutterstock