Are ultrabooks really the best value?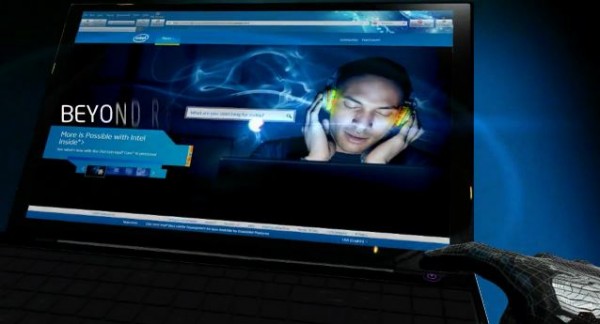 It's time for the Consumer Electronics Show, where ultrabooks already are making a big splash. A question arises that deserves consideration. Is this the end for netbooks? Will ultrabooks make them obsolete?
I can't answer this and we will have to wait and see, but consider this: Every time a new generation of electronics comes out the new features are exciting, but as usual selling prices tend to be higher. Prices range between $849 and $999. Sure, there are those who have no problem dropping as much as a $1,000 for the latest gadget. But for the average person, selling price matters. Many people choose between features and price and often price will win out in the balance between cost versus features. I am a programmer, yet I have always lived on a tight budget and tend to buy what is more in line with what I can afford rather than the bleeding edge devices. Simply put: I look for what's good enough within my budget.
How Much Does Price Matter?
Unquestionably, netbooks and ultrabooks offer similar benefits, with thinness and light weight being among the most important. Look at that way, these laptops vie for the same buyers. However, rather than view ultrabooks as the replacement for netbooks, it makes sense to consider the large consumer base which considers price before features. The recent scenario with tablets has shown that price matters. The Walmarts of the world cater to price and not always features, and there is a good reason.
The new ultrabooks sell for around $1,000, some a little less, which puts them in a high-end category that many consumers or small business owners could ill afford. Many people consider $500 tablets as too expensive. So who will pay $1,000 for an ultrabook? That's a question I ask you to answer in comments. In researching good deals on mobile Windows PC's during 2011, where price and features had to balance, I found three that when on sale could have been purchased all together for less than what one ultrabook would cost.
So what Could You Buy For The Price Of One Ultrabook?
The first is the Hannspree SN12 Hannsbook. Newegg.com had this amazingly light laptop (actually a large netbook) on sale for only $299 during 2011 and it comes close to some of the specs of some ultrabooks, but for a lot less money. Sure it isn't quite an ultrabook, but for the price who cares? This laptop is only 3.4 lbs in weight, which is quite good. It has a real Pentium dual-core CPU (SU4100), which is better than many mass-market laptops today. The screen size of 11.6 inches is just right, with a good resolution of 1366 x 768. The size is only 11.7 x 8.5 x 1.25 inches. Sure it isn't less than 1-inch thick like an ultrabook, but for $299 one can easily live with the 1.25-inch thickness that is still very good. Newegg.com even threw in a universal docking station worth about $100 for free with this computer.
The second computer is the Acer Aspire One D257 Netbook. The previous Acer Netbooks sold by Walmart only had an Atom N455 CPU in them, which didn't excite me much. But one day I walked into Walmart and saw the new version (D257), which comes with a nice dual core Atom N570 processor -- and it is a very decent little CPU. Walmart even had this netbook on sale for as low as $228 during 2011. While the battery this netbook packs is not great (you can buy one with a better battery for $268), it is still a nice little netbook for the price and its light weight -- less than 3 lbs. It measures less than 1-inch thick, too! Screen-size is smaller than ultrabooks, at 10.1 inches.
The last computer is a Tablet PC, the ExoPC. The Microsoft store had this slate on sale for only $399 during 2011. The ExoPC is a nice Windows-based tablet, and it is even capable of running Windows 8 (I installed the Windows 8 Developer Preview build on one). It has a very large screen for a tablet -- 11.6 inches with 1366 x 768 resolution and with capacitive touch. It comes with a 64GB SDD and 2GB of RAM. The CPU is minimal (Atom N450), but it works well for a tablet. ExoPC is very light-weight at just over 2 lbs (consider the screen size of 11.6 inches compared to iPad 2's 9.7 inches) and it's a real Windows tablet PC. It is only .55 inches thick too, which beats ultrabooks.
So What Does It All Add Up To?
Most ultrabooks, based on the specs, will outperform these three low-cost mobile computers. Many ultrabooks come with Intel i3 or i5 processors -- some i7, even. I would ask: Are these others good enough, for considerably less money? My answer would be yes. I encourage you to read my ExoPC review for a sense of how much.
So let's look at our little excursion during 2011. We could have gotten a great lightweight laptop that rivals an ultrabook for only $299. Then picked up a nice little (very light and much smaller) netbook for $228. Then to top it off, we could have added a really nice Windows 7 Tablet PC for only $399. All of this for just $926.
Now if I were a small business owner operating on a tight budget, where price versus features was critical, these three computers combined for less than $1,000 would be a pretty good deal over buying one ultrabook. Sure, ultrabooks may be the next step in mobile computers, but if 2011 can tell us anything, price still matters. And it's amazing the value netbooks, or even a Tablet PC, delivers.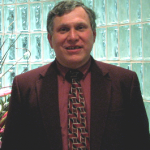 Chris Boss is an advanced Windows API programmer and developer of 10 year-old EZGUI, which is now version 5. He owns The Computer Workshop, which opened for businesses in the late 1980s. He originally developed custom software for local businesses. Now he develops programming tools for use with the PowerBasic compiler.