Lenovo steps outside its comfort zone with new Android TV, smartphone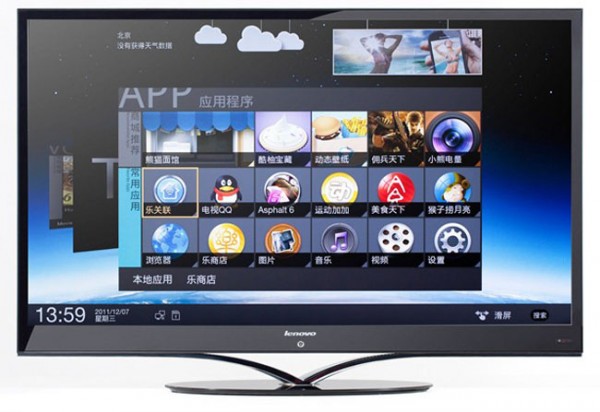 Lenovo's bread and butter is the PC. Like all electronics manufacturers the company is finding that diversity is a good growth strategy, however. It embraced Android and the tablet market last summer, and at Consumer Electronics Show it's showing a readiness to enter the competitive HDTV and smartphone sectors in 2012.
Lenovo is the first company to produce an HDTV running Android 4.0 "Ice Cream Sandwich". At 55 inches it's an impressive first outing, while also embracing the 3D capabilities that are the rage in televisions as of late. Of course the company is using a skinned version of ICS, but choosing Android allows for a good deal of flexibility.
Over 100 apps will come preloaded on the TV, with access to the Android Market and a curated app marketplace from Lenovo, it says. The company's cloud services to store media and share between the television and other devices is included.
Inside the TV are specs similar to that of a modern Android smartphone: a Qualcomm Snapdragon dual core processor, 1GB RAM, 8GB flash storage, and an SD card expansion slot. A front-facing camera will allow for video chatting using the television set, or to use the Face Unlock feature of ICS.
Lenovo says a 42-inch model is on the way, but is so far refusing to disclose any specifics on availability or pricing for either model. We'll be sure to pepper them with questions on the show floor.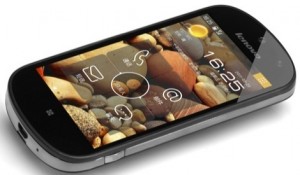 Along with the TV is the company's first smartphone, the S2. While running Gingerbread instead of ICS, the device still has a decent feature set: 1.4GHz Qualcomm Snapdragon processor, 8-megapixel rear facing camera with a front facing camera for video chatting, 8 or 16GB of storage, 3.8-inch screen, up to 1GB of RAM, and access to Lenovo cloud services.
Like its HDTV sibling, again Lenovo is tight lipped on pricing or US availability, although it's available immediately in China. I do have to say this: doesn't it feel like an alternate universe, where you very well could have a Vizio laptop, and a Lenovo TV?
Shouldn't that be the other way around?