Murdoch on MySpace: 'We screwed up in every way possible'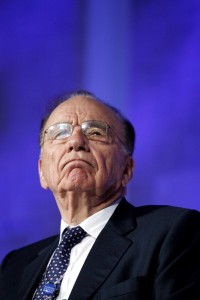 While his wife's Twitter account was fake, News Corp CEO Rupert Murdoch's is indeed real -- and on Thursday evening his followers got some real talk on his feelings over the failures of MySpace. When the company bought MySpace for around $580 million in 2005, it was thought to be the gateway to expanding Murdoch's empire to the web. Remember at the time, MySpace was the leading social network and Facebook wasn't open to the public.
That was not to be. Almost immediately following the transaction, criticism began to build. Then upstart Facebook began to catch fire, eventually matching MySpace's traffic three years after the merger.
Since then, Facebook hasn't looked back, and MySpace languished. The value of the site fell dramatically, and was sold last June for $35 million -- a 94 percent discount of the original purchase price.
Murdoch lamented the failure in a tweet from the 2012 Consumer Electronics Show. "Many questions and jokes about My Space", he writes. "Simple answer -- we screwed up in every way possible, learned lots of valuable expensive lessons".
How exactly News Corp screwed up with MySpace is up for debate. Some may argue that the company failed to innovate on top of its platform, while Facebook was busy enhancing the service and finding ways to keep users on the site and maintain user interest. Others may debate that MySpace's failure to find an identity may have contributed to its downfall.
Then again, the Internet has a short attention span -- and the simplest answer is that MySpace just fell out of style with the Web consumer.
Either way, Murdoch is determined to learn from his failures. "Last day here", he writes as he, prepares to leave Consumer Electronics Show 2012. "Most top Newscorp execs will huddle to review their own digital efforts and plan forward".
Those comments sure sound like News Corp is willing to try again, but it appears they'll be much more careful this time.
Photo Credit: stocklight/Shutterstock