MPAA chief Chris Dodd fights off allegations of bribery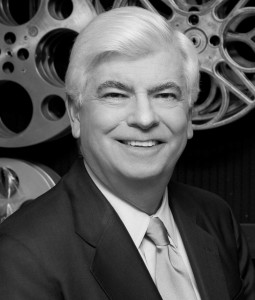 Opponents of the Motion Picture Association of America are using the US Government's recently created "We The People" online petition service to force the Obama Administration to take a position on some controversial comments by former Conn. Senator-turned MPAA chief Chris Dodd to Fox News last Thursday.
By Tuesday afternoon, the petition had already passed the 25,000 person threshold to trigger a response from the White House. With over 27,500 signatures, it is gaining about 1,000 signatures an hour. Stop Online Privacy Act and PROTECT IP Act protesters are not satisfied with killing the bill alone: they want heads to roll.
"Candidly, those who count on 'Hollywood' for support need to understand that this industry is watching very carefully who's going to stand up for them when their job is at stake", Dodd told Fox News' Ed Henry. "Don't ask me to write a check for you when you think your job is at risk and then don't pay any attention to me when my job is at stake".
On its face, the comments appear to threaten to cut off campaign donations from the MPAA to those politicians who don't support SOPA or PIPA, two pieces of legislation Dodd has a vested interest in. "Don't take us for granted", he quips.
Several politicians got cold feet following a successful online protest on Wednesday, January 18. Thousands of sites either went dark completely, or censored portions of their sites to illustrate the point that either piece of legislation may change the Internet forever.
Following that protest, the bill lost several of its sponsors and Congressional leadership decided to shelve the bill. For all intents and purposes, a defeat for Dodd and his compatriots; a win for those that worked so hard to stop the bill.
Dodd's opponents are not about to rest: in the petition, they ask the Obama Administration to investigate him for breaking the law. "[Dodd's comments are] an open admission of bribery and a threat designed to provoke a specific policy goal", the petiton states. "This is a brazen flouting of the 'above the law' status people of Dodd's position and wealth enjoy".
With the crossing of the threshold on We The People, the ball is now placed in Obama's court. It has pledged to respond to every petition that crosses the threshold, save for select circumstances. SOPA and PIPA are hot topics, and ignoring it might not be wise for the Administration politically.
A request for comment is outstanding. The Administration may defer comment until February 20, however: petitioners have 30 days to collect the necessary signatures.