Kindle Fire will become Amazon's cash cow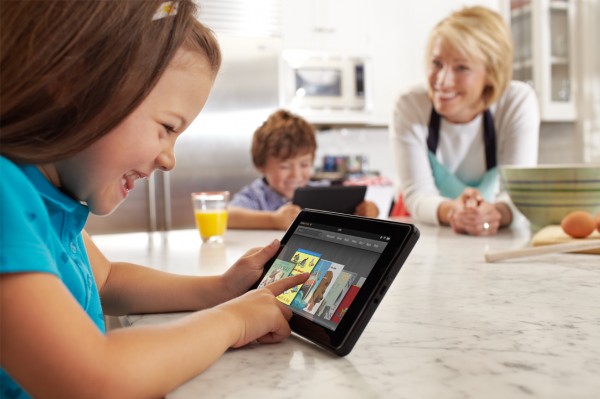 Amazon's fourth quarter results missed targets, despite strong sales of the Kindle Fire. It is these users that will begin to pad the company's earnings, however, validating Amazon's strategy of selling Fire at a very low margin and then making up the profit through entertainment content sales.
Amazon saw its profits plummet, reporting net income of $177 million in the fourth quarter of 2011. This was down sharply from a year earlier, when the retailer reported income of $416 million. Revenue was up 35 percent however, to $17.4 billion.
ChangeWave Research polled the attitudes of Amazon customers and found that Kindle Fire owners were 10 percent more likely to spend more on Amazon in the next 90 days versus their non-Fire owning counterparts. That is great news for the retailer.
It's the Attach Rate, Stupid
Service sales in 2011 doubled year-over-year to $6.4 billion. It's not too far-fetched to expect another spike in these sales thanks to sales of the Fire and in turn increased usage of Amazon's entertainment service offerings.
"The considerable difference in planned spending between Kindle Fire owners and non-owners highlights the tremendous potential for additional realized revenue that the new tablet brings to Amazon, above and beyond initial sales of the device", ChangeWave says of its findings.
With low overhead, there's a high profit margin on digital entertainment content. Since Kindle Fire is an entertainment device first, it's expected that consumers will return time and time again to download content.
You could make the argument that the top-down integration of content and device is affording Kindle Fire similar customer satisfaction results to the iPad, another tablet where the ecosystem is tightly controlled. Of the 254 new Kindle Fire owners that responded to the survey, 54 percent reported being "very satisfied" with the device, five points higher than all other tablet devices.
This remains considerably behind the iPad's 74 percent, but shows that Amazon is definitely on to something here and is offering a better product than the tablet industry at large. Moreover, another 38 percent report being "somewhat satisfied", meaning nine out of every 10 Fire owners report some level of satisfaction with their purchase.
Benefitting from Great Marketing
Amazon should feel validated about its strategy. By far, the top reason Kindle Fire owners like their devices is its low cost (59 percent). The color screen is a distant second (31 percent), and ease of use third (27 percent). Consumers also have high praise for the selection of books available through the device and its size and weight.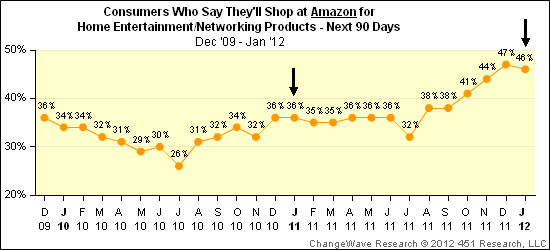 The top five most mentioned "likes" represent features of Kindle Fire that Amazon has highlighted as strengths. The argument can also be made that this is a validation of product marketing, too: consumers are responding to the Kindle Fire in the way Amazon intended them to, an important consideration in building continuing consumer loyalty.
On the flip side, The Fire's criticisms read like a laundry list for necessary features in the second-generation model which we're likely to see sometime this year. A quarter dislike the fact that there's no volume up/down button on the Fire, while others mentioned the lack of a camera as a drawback. Other reasons for being unhappy with the device included poor battery life, lack of 3G/4G support, and a lack of compatible apps.
Amazon, are you listening?