Amazon sells 'well over' 4 million Kindles in December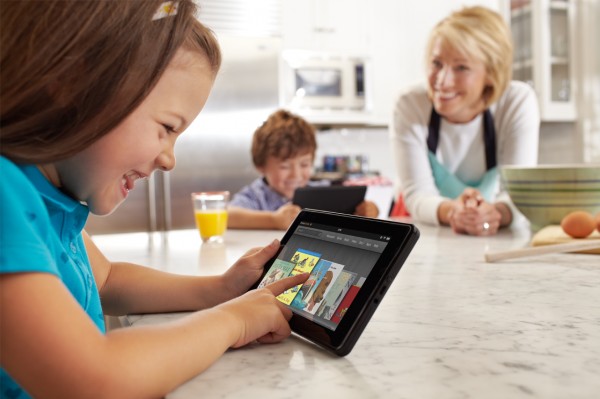 Leading online retailer Amazon.com has never been forthcoming with exact sales figures for its Kindle e-reader platform. Instead, the company uses ambiguities like "the current generation Kindle is selling twice as many units as the previous generation," or that the current generation is the fastest-selling model yet.
For the first time, Amazon has given a more concrete idea about how many Kindles are selling. In a roundup of its 2011 holiday season sales, the company said it was selling "well over" one million Kindle devices per week in the month of December, and that the best-selling, most gifted, and most wish-listed product across all of Amazon's product listings is the low-cost Kindle Fire tablet.
Amazon said its three newest devices: Kindle Fire, Kindle Touch and fourth-generation Kindle held the top three best selling spots. Last Christmas, that top three list included Kindle (Wi-Fi), Kindle 3G; and Apple iPod touch 8GB.
Unfortunately, though, Amazon doesn't break down sales into a specific device-by-device mix, and the retailer's Kindle Device page actually includes every version of Kindle all the way back to the first generation model that sells for just $45 used. It is entirely possible that the 4+ million Kindles sold in December included a lot of older models.
Still, this figure provides a general foundation for industry watchers who believe the Kindle Fire will be the second-best selling media tablet behind the iPad by using a cost leadership strategy.
Hardware aside, Amazon still leads the e-book market. In late November, Juniper Research estimated $3.2 billion worth of e-books would sell this year, and that the market would be worth $9.7 billion globally by 2016. Today, Amazon said e-book sales were up 175% between Black Friday and Christmas Day, and that Christmas Day was the company's all-time best single day for Kindle book downloads.
Amazon's principal competitors in the e-book space: Barnes and Noble, Apple, and Google, have not yet released holiday e-book download figures.