R.I.P. Kodak digital cameras, camcorders, digital frames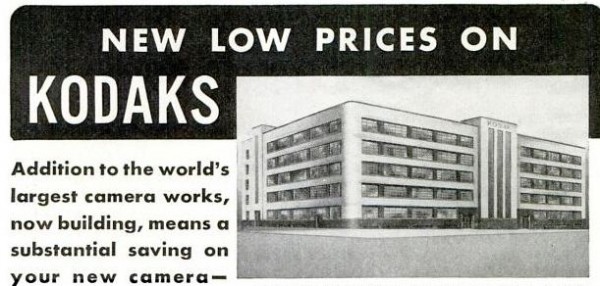 As a part of its ongoing restructuring efforts, America's century-old imaging company Eastman Kodak announced it will phase out its "dedicated capture devices business" which includes a big chunk of its consumer portfolio, such as digital cameras, pocket camcorders, and digital picture frames.
The company said it will instead seek revenues through licensing the patents that it has in these areas.
This means Kodak's consumer product portfolio will now be limited to personal and retail-based photo printing and inkjet printing solutions, traditional film and photo paper, camera accessories, and the Kodak Gallery website and Facebook apps.
Speaking as a part-time user of Kodak's pocket camcorders myself, I meet the announcement with mixed emotions.
It is in no way surprising that the company would make such an announcement, considering the dead ends that traditional point-and-shoot cameras and pocket camcorders have become thanks to the rise of smartphones.
However, I thought Kodak was heading down the right track with its camcorders by equipping them with features that smartphones do not have.
Its PlaySport line of camcorders were waterproof, ruggedized, and cheap, making them good for family vacations and outdoors trips, and if they got lost, no big deal.
In both the Zi8 and its follow-up, the Playtouch HD, Kodak included the ability to run audio directly into the camera, or for the camera to be paired with an external microphone. It may seem like a small, inconsequential feature, but it is one still not found in most pocket camcorders, and it is literally nonexistent in mobile phone cameras. Simply by including more inputs and outputs in a device, it can be differentiated from the hybrids.
They were not without their problems, and were by no means professional solutions, but Kodak's departure from the business makes the shrinking pocket camcorder space feel even more barren after the unceremonious departure of Flip.
Kodak's non-consumer businesses moving forward will include commercial digital and functional printing, enterprise services and solutions, as well as graphics, entertainment and commercial films units.