Verizon 4G LTE is down again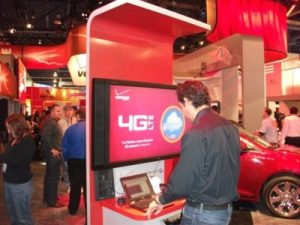 Verizon Wireless customers coast to coast are taking to social media and the company's support forums to complain about yet another nationwide 4G LTE outage, at least the fourth in the past three months. The issues started sometime early Wednesday morning and continues through press time.
"VZW is investigating customer issues in connecting to the 4GLTE data network. 3G data, voice and text services are operating reliably", the company writes in a tweet mid-morning on Wednesday. Reports are widespread: outages are reported in Detroit, Phoenix, Indianapolis, and Columbus, Ohio among other locations.
In most cases 3G appears to still be operational, but LTE service is down. Some users report poor signal quality, while others say they are without service at all. These service issues seem to be less common but still as widespread, disputing Verizon's claims that affected users still have service.
So without knowing a cause, it looks like there's a major issue with Verizon's LTE network once again.
One user reports on Twitter from Los Angeles of "little or no 3G service" on his RAZR. Another user reports that 3G data also went down in Ohio, but has since returned.
"OK my @VZWnews iphone is also now an expensive ipod touch. WTF", David Shen of Palo Alto, Calif. tweets to Verizon's official Twitter account.
"There's nothing "reliable" about the 3G... Unless you count being slow and crappy", Steve from Florida tweets<;/a> in response to Verizon's 4G woes.
Issues with Verizon's service architecture were the primary issue causing previous failures. The company said in the weeks following the initial outages that it made changes to better isolate outages in the LTE network when they occur.
Obviously that's not the case, because this outage is just as widespread as every one before it. Why can't Verizon keep its LTE network up? That's becoming a serious question.
Do you have Verizon LTE? Please report service issues (or if you have working service, too) in comments. We'd like to hear from you.