As Google pulls out of Clearwire, is there anybody left to save it?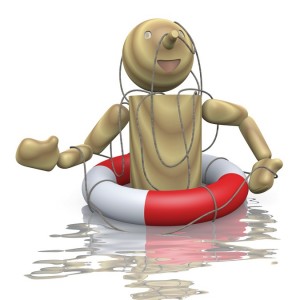 Google plans to unload its stake in WiMAX venture Clearwire, selling its 6.5 percent stake at $1.60 per share or about $47 million. As a result of the sale, Google will take a substantial hit on its initial investment: the Mountain View, Calif. search company dumped about $500 million into Clearwire in 2008.
With Google headed for the exits, Clearwire is now sent scrambling to find new investors to continue bulding out its planned LTE network. At the moment it appears that fellow investor Intel will grab up some of the shares, but in the end a large portion may make it back on to the open market.
News of the action sent shares tumbling over six percent in midday trading Friday.
Friday's announcement is only the latest in a string of bad news coming from Clearwire. The company said in a regulatory filing from February 16 that it needed additional funding to operate. "We believe that we will require substantial additional capital to fund our business over the long-term and to further develop our network, which capital may not be available on acceptable terms or at all", the company says in an Securities and Exchange Commission filing.
It looks inevitable that Clearwire needs to make a decision on the viability of its business. Cash infusions are what is keeping Clearwire going as losses widen and the company still struggles to gain footing. The problem really could be the technology it uses, WiMAX.
While WiMAX seemed to be a viable technology when Clearwire began building out the network in 2007 and 2008, the industry as a whole has moved away from the standard. Even Sprint, the first to adopt WiMAX here in the United States, now is looking to transition to LTE sometime this year.
WiMAX is like a dead man walking at this point. Problem is, it's Clearwire's primary technology. A transition to any other platform is not going to be easy, and certainly not cheap. Thus, Clearwire is stuck, with no clear path ahead.