The wait is over, Paragon releases Hard Disk Manager 12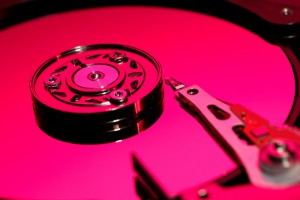 Paragon Software Group has officially launched Hard Disk Manager 12 Suite and Hard Disk Manager 12 Professional, the latest versions of its renowned hard drive management tool.
As revealed in our exclusive first look, Paragon Hard Disk Manager 12 features a new partitioning engine it claims to the "fastest available" plus introduces a number of new features, including the ability to split a partition in two.
Paragon Hard Disk Manager 12 is capable of carrying out all types of partitioning schemes, and supports all modern hard drives, including high-capacity SSDs. This comes with a new split partition tool, which allows the user to divide any partition in two, setting the desired capacity for each and choosing how to distribute files already on the partition between the two new drives.
There's a new P2P and P2V Adjust OS, which is designed to successfully boot the operating system after a failed migration or virtualization using third-party tools. Other new virtual-friendly features include the ability to migrate physical systems to virtual machines by converting the main environment into a virtual disk of the required VM.
Other virtual enhancements are restricted to the Professional edition: the ability to resume operations on VMs after unexpected failures such as disconnection, plus new Paragon Connect VD technology, which allows the user to create a non-destructive read/write mode when all changes applied to the mounted virtual drive are stored in a special snapshot file.
There are also improvements to the suite's backup tools, including the ability to encrypt backup files for additional privacy and security, and improved backup processing times thanks to the use of asynchronous backup to improve write-operations.
In addition, the Professional edition adds support for a number of new wiping algorithms for those wishing to securely destroy data on drives. These include US Navy, British HMG Infosec, Gutmann's and Shneier's.
Paragon Hard Disk Manager 12 Suite and Paragon Hard Disk Manager 12 Pro are both available as function-limited 30-day trials for PCs running Windows XP or later. The full versions retail for $49.95 and $99.95 respectively. For a more hands-on view, wait for our detailed review, which will be published next week.
Photo Credit: Sergey Mironov/Shutterstock