Apple slashes iPad 2 price by $100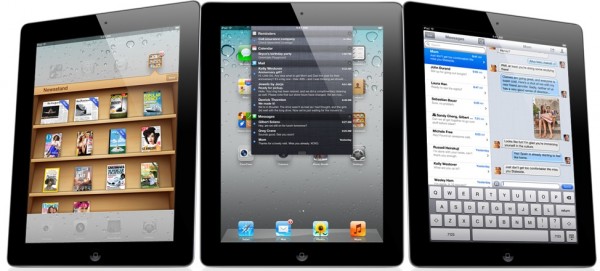 Well, the price cut isn't as much as I predicted, but Apple today lowered iPad 2 pricing to $399 -- that's for the 16GB WiFi model. The WiFi plus 3G model is now $529. The price cuts came during a media event launching the "new iPad", which goes on sale March 16.
Essentially, Apple is keeping the older model available, much as it does with iPhone 3GS and 4 for lower selling price, potentially opening sales to buyers who wouldn't or couldn't pay $499 or $629 -- the starting prices for the new iPad WiFi and WiFi plus 4G models.
The pricing strategy is well-timed. The new iPad offers 2048 x 1536 resolution, compared to the predecessor's 1024 x 768 and offers faster wireless -- 4G LTE, as opposed to 3G. Other niceties include better camera and faster microprocessor. Those customers wanting more, will pay more. Those looking for an Apple tablet on the cheap can choose iPad 2.
Apple sold 55 million iPads since the tablet launched nearly two years ago -- 15.4 million just in calendar fourth quarter 2011. The price cuts are sure to nip margins, depending on how many people see $399 as low enough. Apple sold 40.45 million iPads, generating $24.95 billion revenue, during calendar 2011. That works out to $616 revenue per iPad. Even a drop by $50 average selling price would keep Apple margins well ahead of competitors.
Would you pay $399 for iPad 2?